#Construction #Construction Management
3 mins read
Construction management "assistants" in the digital era
Construction is a typical profession with extremely complex requirements for expertise, which can generate many projects different bidding projects, requiring management enterprises to pay special attention to project management and operation to optimize costs and resources for businesses.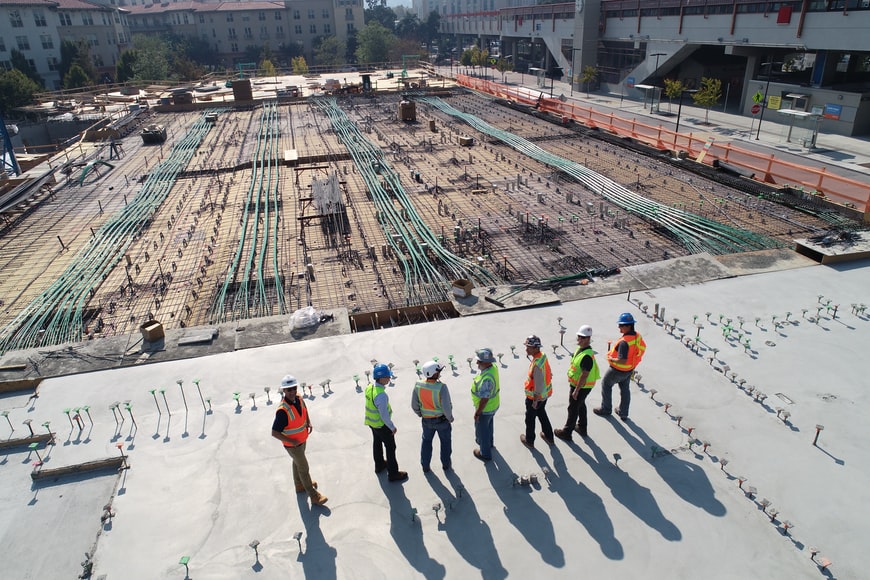 Photo by Scott Blake on Unsplash
Manual management requires a lot of paper and space. But with the continuous development of technology, management software for construction businesses was born and is considered the optimal solution that any construction business should have. Because it is quite new, it will be difficult to use and learn, but don't worry the article below will make it clear.
What is management software? What is management software when used in construction?
The name says it all, this software is used for management, it will solve the problems of personnel, work,… instead of having to spend a lot of paperwork, dozens of neurons to remember things work, then with management software it will be completely solved. More specifically with construction management software, the management of materials, labor, progress, and construction time,… are all encapsulated on one device screen.
The benefits that management software will bring to you
Surely the support software must bring benefits to the user. The arising in the process of receiving and executing many works, design and construction projects, … will be solved when we know construction management software, namely:
– Overall data management: update, store and preserve all information from customers, employees to related parties. Help you manage construction contracts effectively.
– Management of the construction process: Using construction management software, you can track the working process, the work progress of the project easily.
– Labor management: Instead of managing workers according to the traditional method through books, timekeepers are prone to data loss, inaccurate timekeeping will lead to inefficient salary calculation.
– Detailed project management: Construction management software helps you set up specific information about each specific project in the whole project.
– Manage inventory of supplies and equipment: You can monitor and ensure the efficiency of the use of supplies is clear and fast.
Some software for construction management that you should be interested in
There are many management software for projects in general and construction in particular.
1. UpDiagram
With UpDiagram, managers can comfortably participate in managing many construction projects at the same time, it also allows tracking the actual progress of each project and project. Notably, with work view modes: kanban, grid, calendar, and mindmap, it is easy to control tasks and task execution time. Work will be allocated to the right personnel and departments through the personnel assignment feature on the system.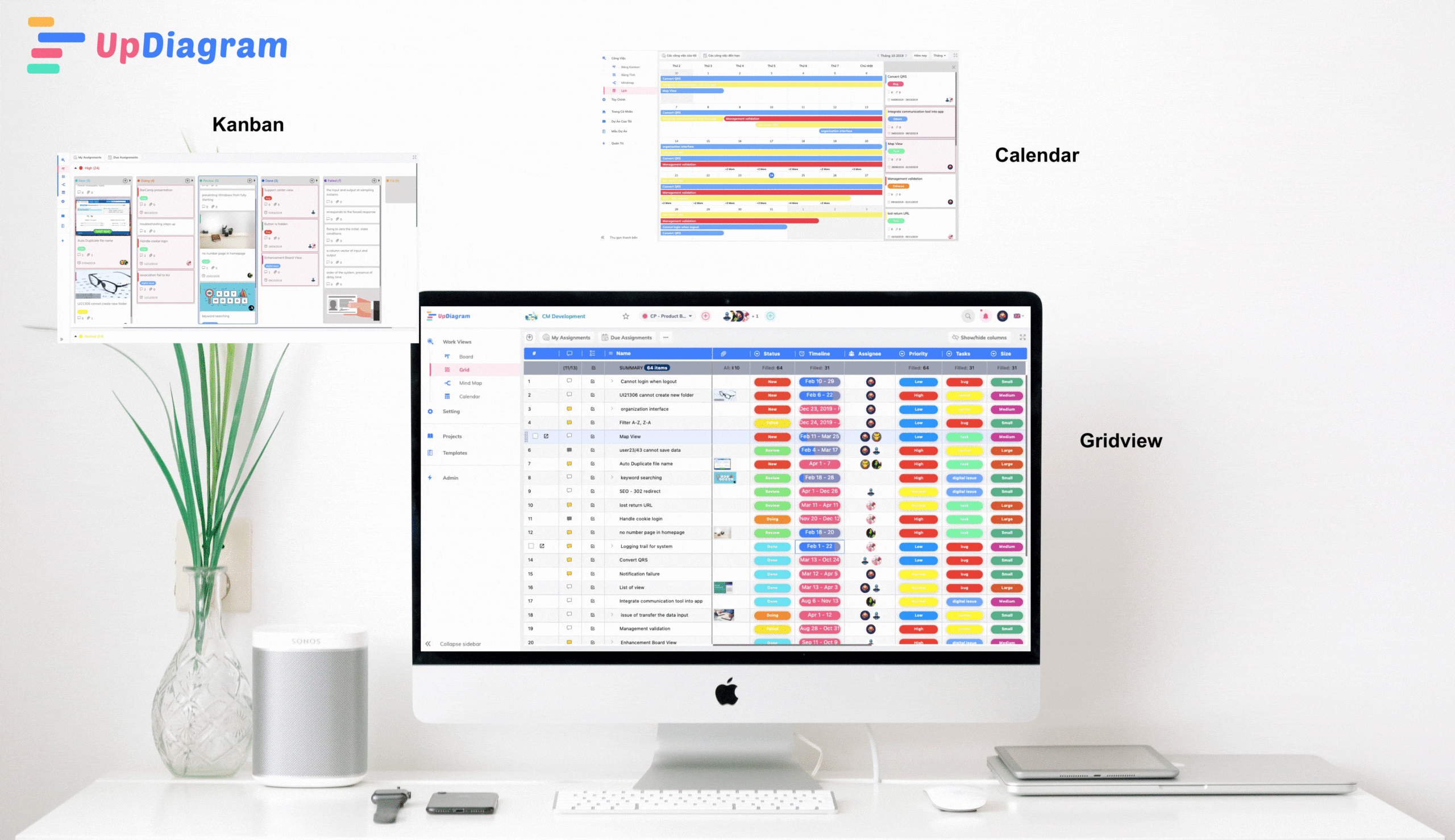 Work view 
Management of tasks and tasks is very easy: 
– Number of members for the project 20 free versions (with unlimited support for the trial package)
– Diverse work view modes (Kanban, Grid, Calendar, Mindmap)
– Various data fields: images, text, lists, checkboxes, dates, progress, to calculation formulas
– Import data from projects available from Trello, Assembla, Jira, Excel,…
– Integration with other applications such as Microsoft Team, Slack, Rocket, Zalo,…
– Delegating, assigning tasks, and managing members
– Internal environment settings
– Table creation function to integrate multiple data tables into one project, for example, integrating a list of materials, workers, … in a common project that is an apartment construction project
Time management of the project will no longer be a worry:
– Email and Print- app notification for project
– Activities track of activity history
– Integrated active directory
2. Office
A software with modernity with cloud computing technology, helping businesses easily synchronize data and secure information. Not only that, but it also helps contractors manage project progress, allocate resources,… 1Office is a reliable software.
3. Procore
Procore helps standardize the construction process, it will no longer be too difficult for contractors. Usability is also extremely diverse and simple, it also has special functions of linking via a mobile application, and simple arrangement of construction management projects.
4. PlanGrid
PlanGrid provides construction businesses with useful tools to meet all of their construction management needs. With intelligence and convenience, the application has an intuitively designed interface, helping to control schedules and costs
The above are the reasons why you should have convenient management software for yourself, optimize the management process and especially improve management efficiency. Diverse with many options, but consider options with many optimal features like UpDiagram.
For expert advice, leave an email with UpDiagram, or reach out to our dedicated support team at support@updiagram.com. We will be with you every step of the way.