#Construction #Management
4 mins read
Basic skills when managing construction materials
With the increasing construction needs of society, the market for materials is also growing. No one can predict in advance whether the number of materials they have prepared for the project will be enough or not, maybe it will be redundant or lacking, and then it is up to the management of those materials. So the construction manager needs to have a method and direction to manage construction materials, to avoid loss, insufficient quantity, or bad quality. Requires the manager to have good material control skills, here are a few tips specifically for managing construction materials.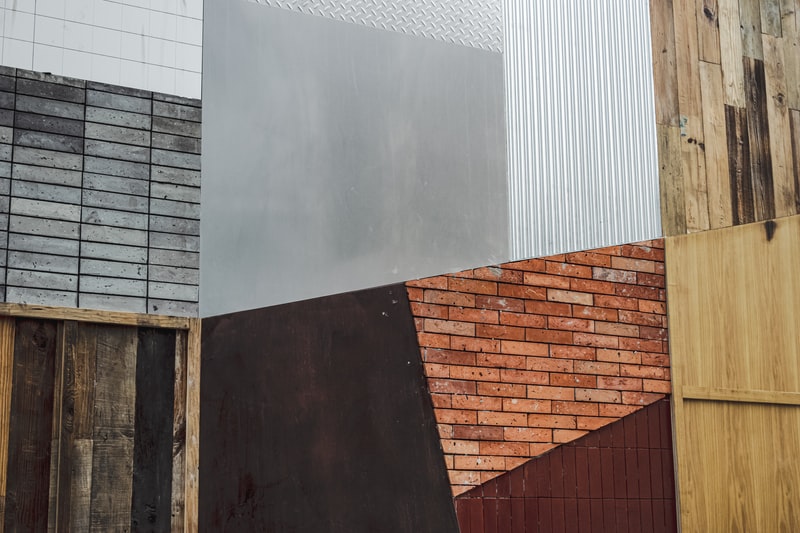 1. Skills to grasp the material market
Market concerns managing construction materials is aware of the price to be material. Over time, the price may not be the same as before. Not only the price, but the manager also has to understand the quality of each material store, each material manufacturer.
Understanding the market helps construction managers understand the source of materials in the future, if the estimated cost is not stable, they should choose a reasonable time to import materials into the warehouse. In addition, choosing a quality supply store is also an important criterion. For material managers, purchasing is very important, it shows that they have a strategic, open-minded view. Good construction will require good materials. Consider losing the purchase of materials.
2. Skill sorting materials science and Safety
Manager will surely be the most extreme in the days of import supplies of warehouse, sorting, storage, plan for upcoming projects,… Managing construction materials must also take into account the protection of the environment and national legislation. The manager is responsible for understanding and must classify and handle to ensure standards and technical regulations of building materials as well as used in construction works; In case they are not capable of self-classification and handling, several management tools with 4.0 technology can be used to support the management process.
With a large number of materials, and if you want to have a science in management, you should probably follow the basic principles of management – warehousing. Those principles include: Follow the instructions and procedures of the warehouse. Ensure that the storage area is clean, tidy, and well ventilated. Do not place in areas prone to moisture, prone to rainwater splash. The inventory must meet the sufficient quantity. Excess materials need to be arranged in a separate area for management. If the warehouse is large, it is necessary to arrange a chart of the warehouse. Tag each item on each shelf for each product type to mark.
Read more about inventory management at Control your Stock with this Inventory Management Template
3. Skills in using the results of building materials
Use of building materials Skill in the coordination and use of building materials is one of the most important skills for a construction materials manager. It allows materials to be circulated and used at the right time, place, and building. Good thing, when everything is ready and put to use, there is no need to waste time searching for where the supplies are. It is important that we can apply some time-saving tips with the use of materials skills to improve managing construction materials efficiency.
Improving skills also helps the manager to control the number of materials private. If the amount of supplies is not enough or lacking, you can actively replenish them yourself. And if there is excess or excess, you will preserve or put it into the construction to use.
4. Use your proficient management software supplies
Enterprise construction like all other businesses needs to have a plan for supplies to maintain operations. If you have office skills, including word processing, spreadsheet, and publishing software, and organizational skills, you can be an important asset. Job management, building estimates, and negotiating prices controlling quality, and reaching out to potential clients are all important skill sets for construction workers with any ambition…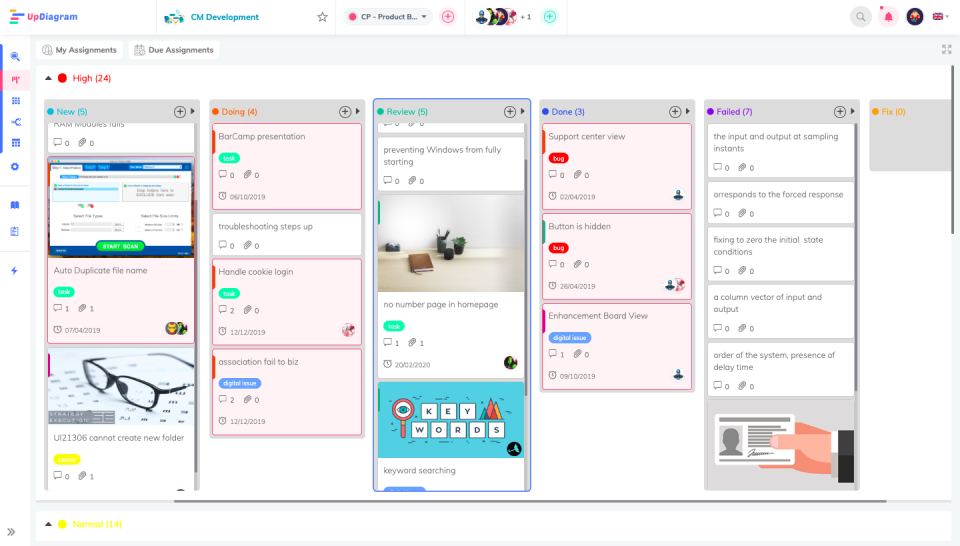 Work view: Kanban
There is much software for managing construction materials, each software has its characteristics and different functions. Like Excel for making spreadsheets with Grid-style views, Trello for creating lists like Kanban, etc. UpDiagram provides users with not only one type of work view like the other two tools, but it has up to 4 types of work views. Not only that, but UpDiagram is also suitable for free changes according to individual needs, many different management templates, and a full set of notification functions for businesses. Currently, UpDiagram has many different incentive programs, and more than that, the Partnership program with construction companies. There, businesses will get:
– No cost for Partner Program
– No need to care about pricing plans. In other words, partners use free of existing functionality
– Get offers support, 24/7 customer care, training, and provides specific solutions for each field
– To experience the real products and services Latest From UpDiagram
– Contribute and propose to request specific functions for the partner's own business
– Experience and use the functions required by the partner/business
Conclusion
Materials skills look simple but can be a concern for construction managers, three types of abilities above such as skills to grasp the material market, skills to arrange – maintain Materials management, and skills in using materials will be included in the ability to use technology if done well, three skills will be reduced to one, UpDiagram management software with easy, transparent criteria clear, and convenient for managers, will be an extremely suitable choice.
For expert advice, leave an email with UpDiagram, or reach out to our dedicated support team at support@updiagram.com.We will be with you every step of the way.