#Manage Account #Tips #Work-life balance
1 mins read
How to manage the account?
To start a new project with UpDiagram, Let's read the instruction to shorten your time to learn and play with our tool. What if everyone can see and understand the whole picture of the project with the first glance and the manager can easily estimate and adjust the progress to ensure the productivity.

Set up profile – manage the account
Click on the icon "user" and "Profile", you can see your email address which you use to sign up. In this page, you can change the avatar and password.
Manage your project – manage the account
You must first visualize the hierarchy of the project. In particular, the Project will be the first level that you must create to start. Next, you will create the Package and items/tasks in turn.
You can create packages after completing the project creation step. A package is often referred to as gathering related items/tasks into the same group. A project may have one or more packages (if needed).
Items/Tasks are details belonging to a package. After creating a package, you can add items/tasks.
For example:
– Project: Email Marketing
– Package: List of loyal customers
– Items: Each item represents 1 customer's profile
Moreover, you can add or manage the account "member" in your project and assign them the tasks,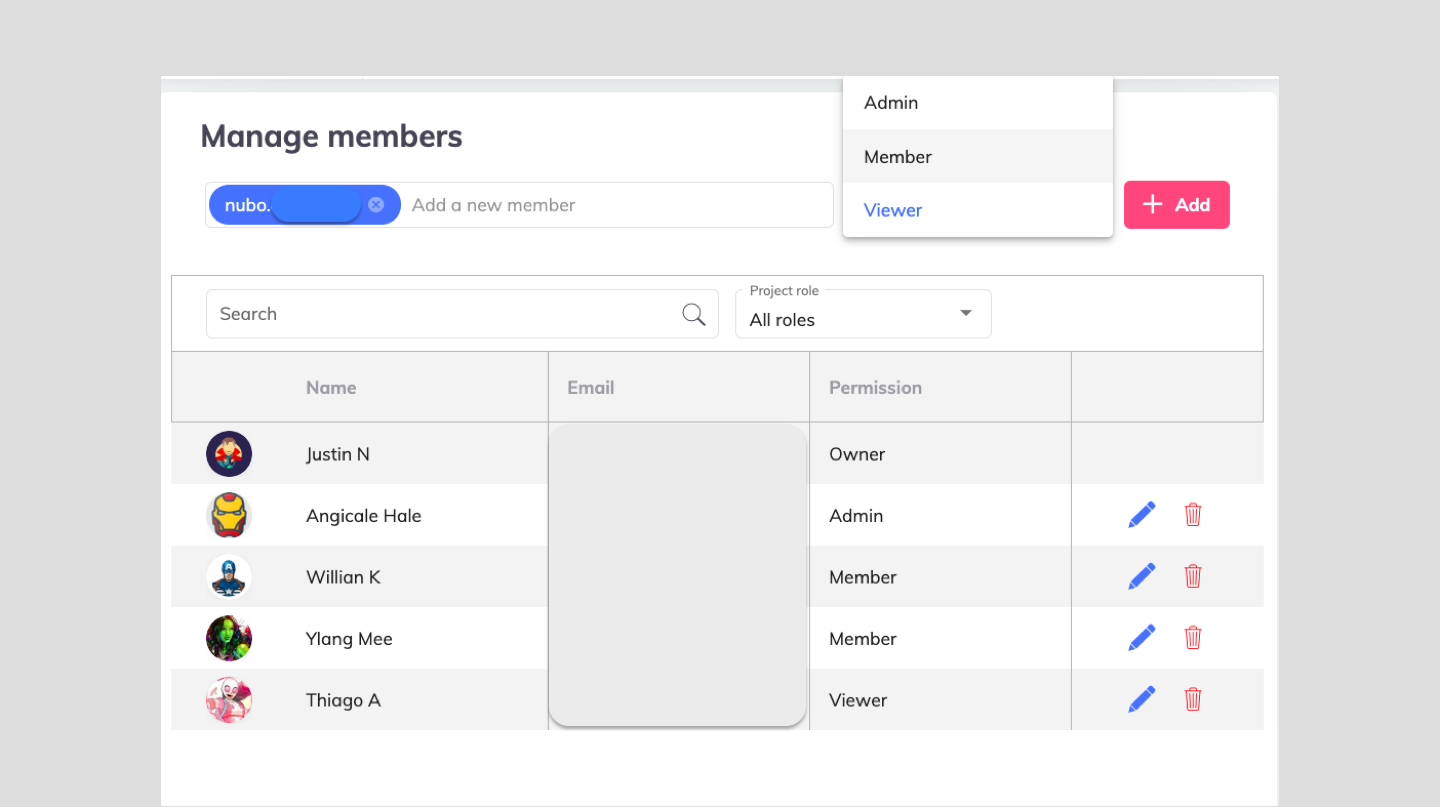 Once members have been added to the project, you can assign tasks to your members. To be able to do that, you need to use Custom Fields to create new columns.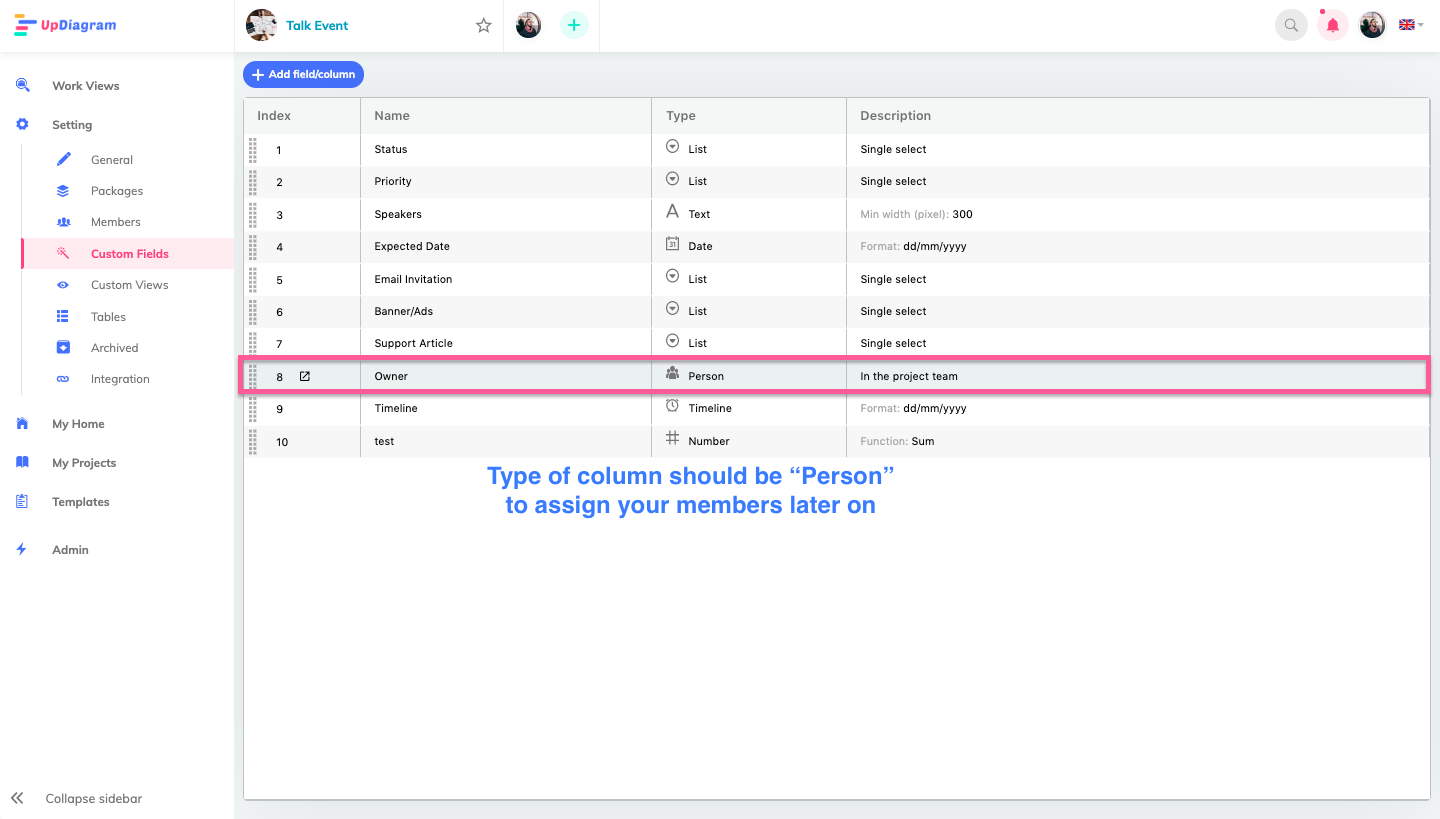 Communication
To be able to comment on tasks, you can select the icon as the image below.
There are currently two types of comments (public and private).
– (Public comment) is visible to all members
– (Private comment) is visible to the only member who makes that comment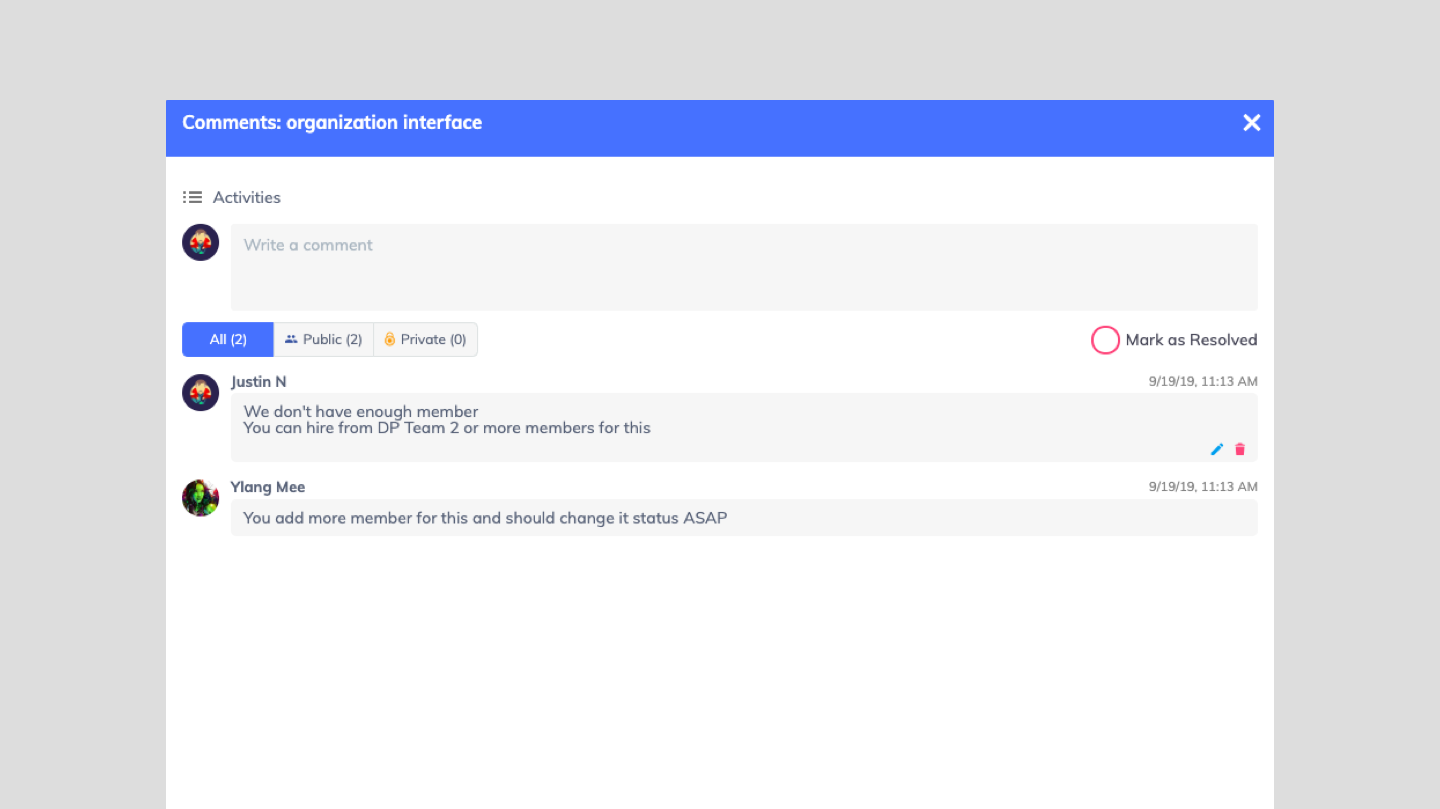 When there are no comments yet, the icon will be white. After a new comment, the icon turns yellow. And when the comment is "resolved", the icon turns gray. Have you answered the question How to manage the account?