#Import #Project management #Trello
1 mins read
Import project from Trello
This video instructs you on how to Import project from Trello. This feature is also free for all users. UpDiagram will help you.
Import your Trello project into UpDiagram
Only Admin and Member in a Trello project can import project into UpDiagram.
Step 1: Log in to your UpDiagram account. Then, select Add project >>> Import Project. 🙌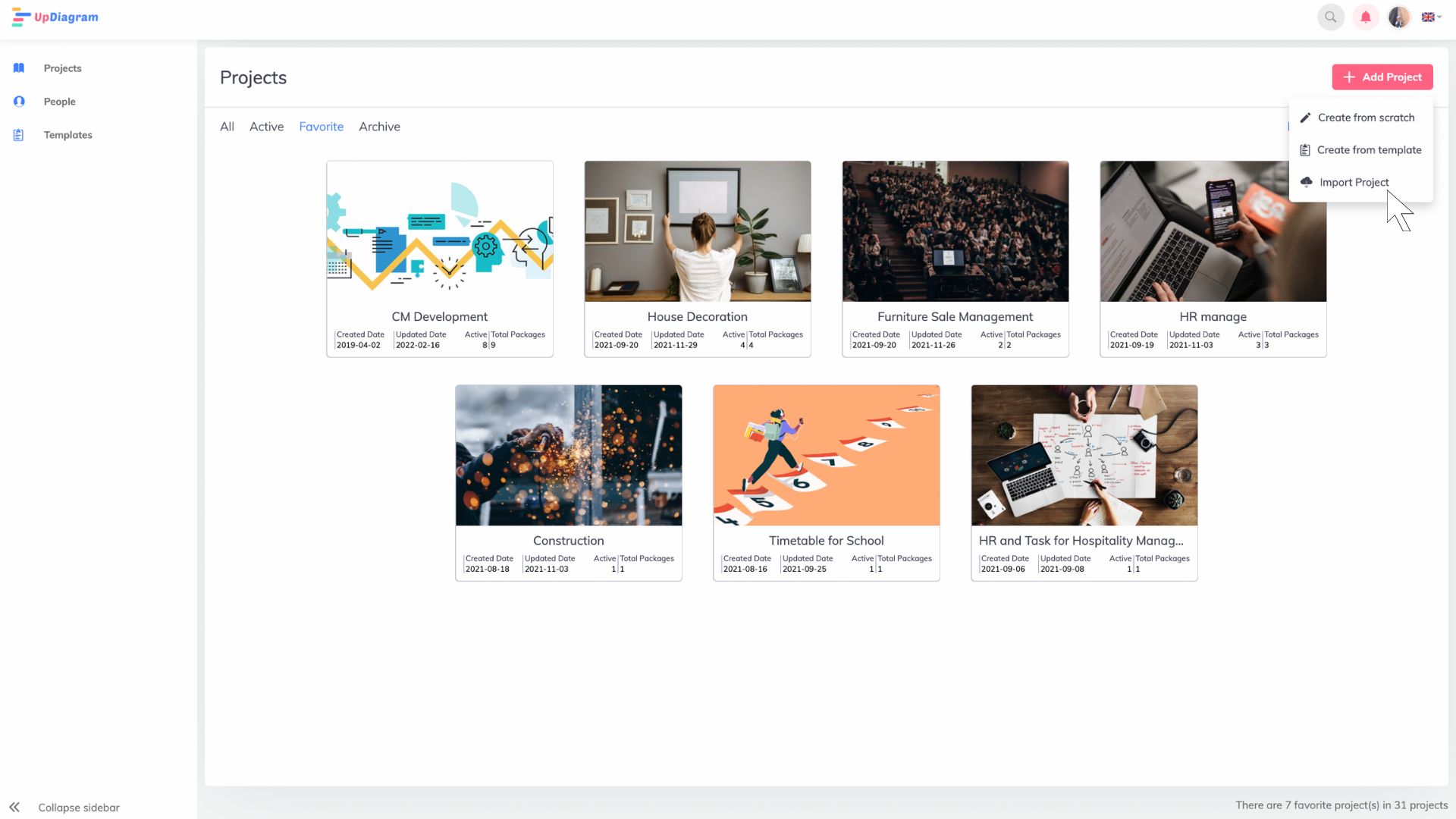 Step 2:  select import your Trello project to UpDiagram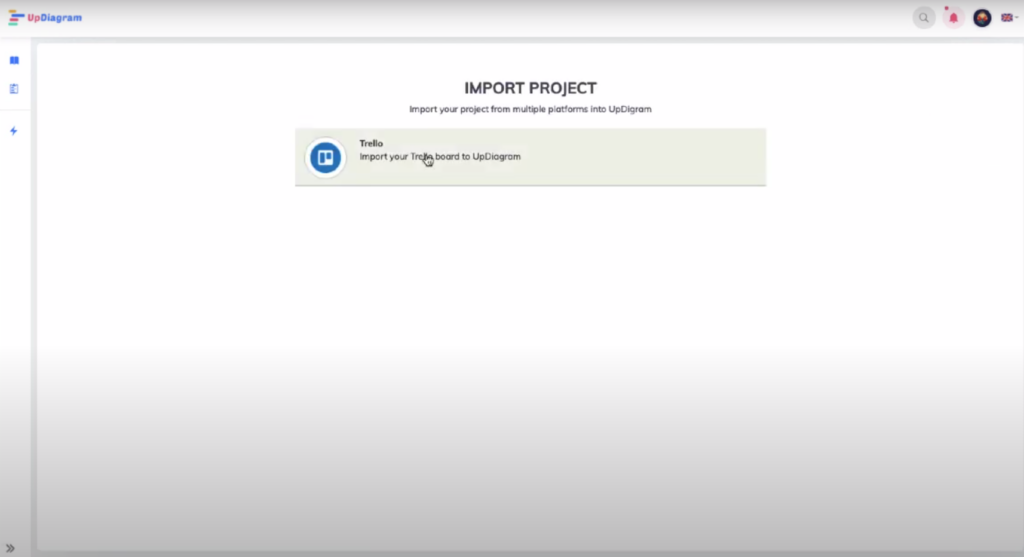 Step 3:  The interface will provide you with general information regarding UpDiagram and Trello. You must choose to Allow for that projects import.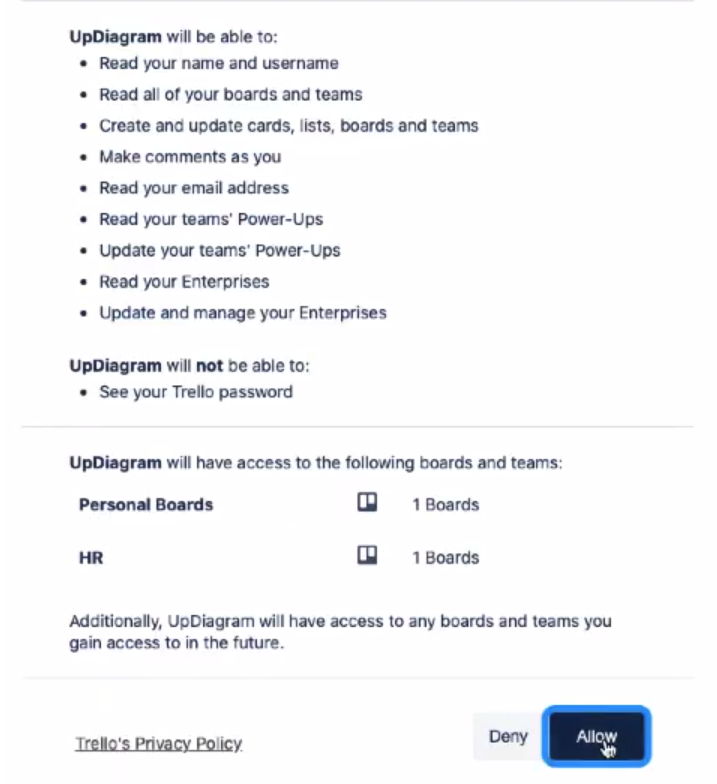 Step 4: UpDiagram will list all available projects on the platform; all you have to do now is choose the project you want to import.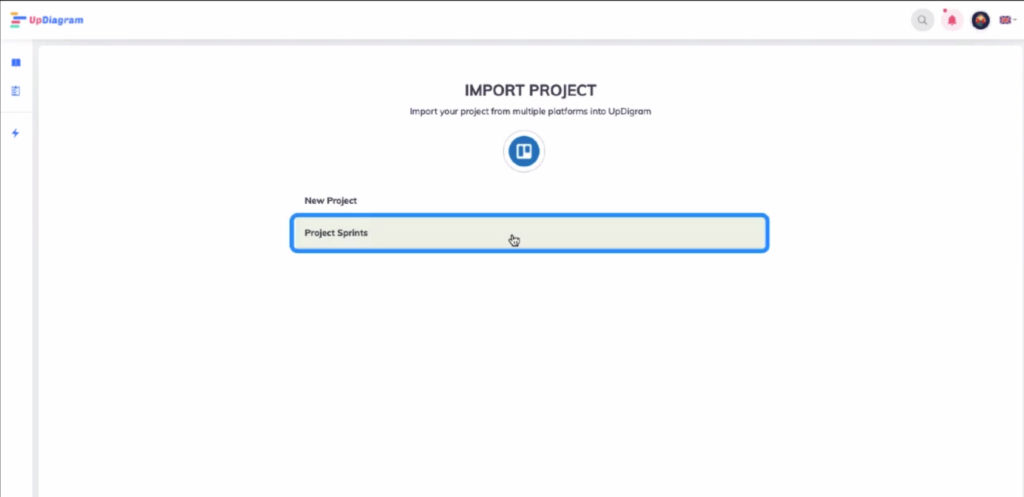 Step 5: You need to input some basic data to make your project on UpDiagram clearer (image cover, name, description) and select SAVE.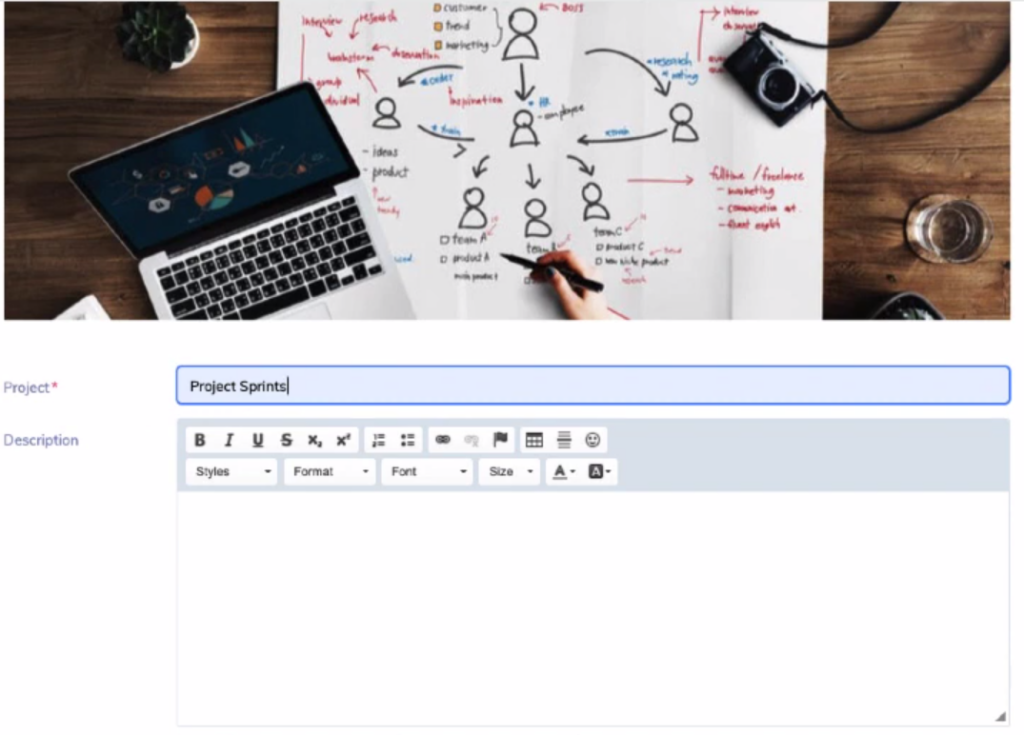 Step 6: Map user

You may connect an UpDiagram user to another user in a Trello project (enter email address to link).
Note: Please keep in mind that only users in your Trello project may be linked to UpDiagram users.
Step 7: Finally, users must confirm the project import.
It's that simple, right? With just clicks and clicks, you can integrate Trello easily. Details can found in the video. Good luck with your project input!
If you need more assistance from us, please fill this form and you have any question about this or anything else about this article, feel free to reach out to us at support@updiagram.com.