The transition from traditional management to digital management is gradually becoming clear, creating races between managers, it requires a change to adapt to the times. Accompanying the young managers are electronic devices, but to show professional management, they need to understand how to apply management software on a phone. Is it effective to use the phone for project management? And what are the things to keep in mind?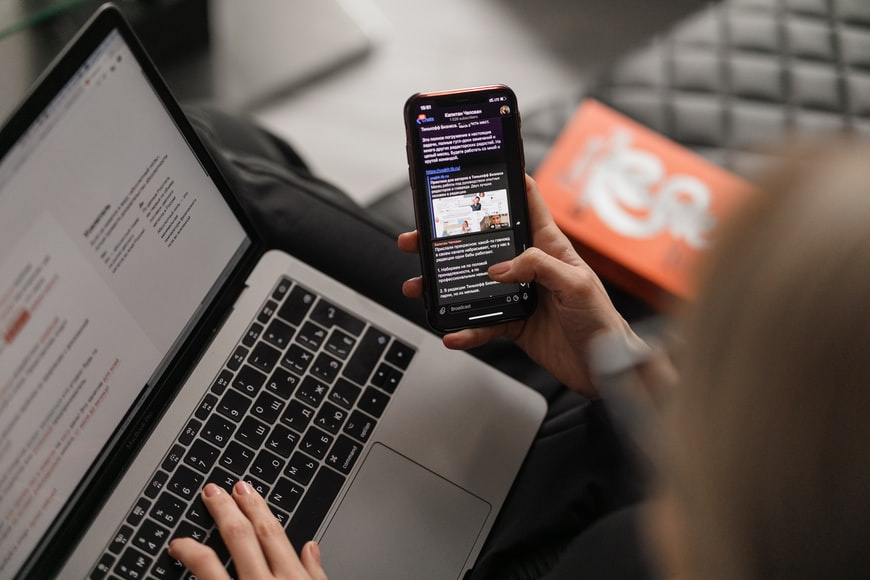 The strong development of the digital management environment
Due to the difficulties and inadequacies of traditional management, the number of projects is too many, but the resources are limited. Controlling and allocating employees to tasks is also difficult, not only that, checking progress is a problem.
The minimum need for each project is to have a direct manager whose task is to be responsible for regular reporting, if problems arise, find a solution, Each report is a time-consuming time, as well as an overview of the project. Such responsibilities will become "overwhelming" when there is no support of equipment or supporting software.
Therefore, management in the digital environment is increasingly developing, leading to the management software market showing no signs of cooling down, when the demand for convenience and speed in project management and monitoring is required increasingly high. There will be a lot of software, for different types of devices, but what about managing on a phone?
See more about the change in environment work here!
The optimal management software on the phone needs to meet these function
1. Division of work is clear and easy to understand
In order not to be pushed into responsibility due to unreasonable distribution of work, some people hold too much work, others are floating two or three jobs. Management software in general and optimal on the phone in particular needs to achieve clarity and understanding in the division of work.
2. Do not confuse the schedule, implementation time, or completion of the project
Whether the work is more or less, difficult or easy, it will bring time pressures for employees. This sometimes makes employees easily fall into a state of forgetting their assigned tasks or even forgetting important milestones or meetings. And this also causes many projects to delay.
The main problem to be solved is: arranging, reminding due date, timeline, and adjusting work for individuals or departments.
3. Friendly interface
An easy-to-see interface, simple to use, and friendly to everyone will be a plus point for the software. In addition, the setting items or data fields also need simplicity, not fussy to confuse. Bringing a close interface will help employees get closer to the project, providing a great experience and higher project success efficiency.
UpDiagram software available on iOS and Android
Appearing among many different large and small project management tools, UpDiagram is like a strange flower in the field. A special feature to mention about UpDiagram is the cost, it is completely free and if there is a fee, it is surprisingly cheap, in addition, there are many promotions spread throughout the year. As mentioned above, UpDiagram satisfies the basic requirements of management software and is extremely effective when used on the phone.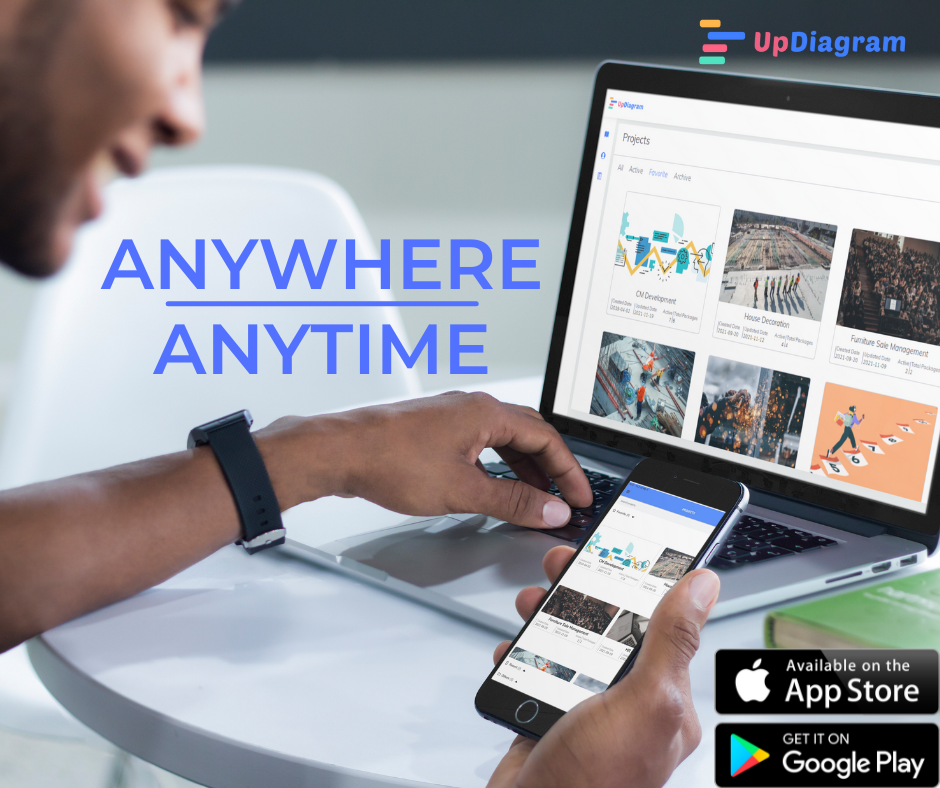 UpDiagram on iOS and Android
Ability to delegate, assign tasks and manage members is the strength of this tool. There will be no more injustice or division of work when everyone has a clear division of work. Extrusion and not being responsible for the project will no longer be a worry.
Timeline, due date, on-demand notifications (each job, daily, ..) are all taken one care of by one. Email and In-app notification for project activities. Say no to late appointments and time pressure when using this tool for project management.
UpDiagram is also suitable when used by phone, it's hard to believe. It is absolutely true when work view UpDiagram mode is extremely diverse, there is no need to take four different tools for different views because now kanban, grid, mind map, and calendar are all integrated into UpDiagram, suitable for different needs in the management process.
What's more?
In addition, UpDiagram has some extremely attractive functions such as:
The number of members for the project is 20 free versions (with unlimited support for the Trial package)
Various 

data

fields

: images, text, lists, checkbox, date, progress, to calculation formulas.
Integrate other applications such as Microsoft Team, Slack, Rocket, Zalo,. ..
Keep track of activity history, integrate active directory
Internal environment settings
Table creation function to integrate multiple data tables into the same project, for example, integrating a material list management table, workers,…into the common project, which is an apartment building project.
Custom functions for personal purposes will be available on further discussion. Contact us to get special offers and join UpDiagram's Partner program