#Construction #Construction Management
4 mins read
Floor plan software and what you don't know
If you are a fan or have seen the show Property Brothers. You will understand that floor plan software is very useful, and how it is used when you are trying to introduce it to customers' ideas about real estate projects.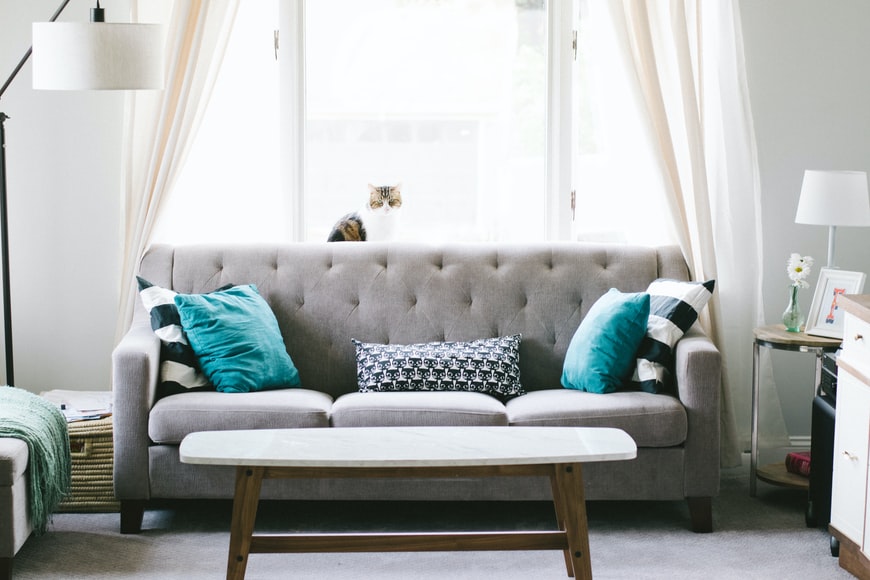 Photo by Nathan Fertig on Unsplash
If you have never seen the Scott brothers show above, to make it easier to imagine, floor plan software is a type of technology used to design for contractors, real estate salespeople, and companies real estate… about houses or apartments, through which they will have an objective view and strategy to sell that part of the property. In other words, floor plan software is like a summary of the facilities of the property before it is delivered to the customer.
Some effective floor plan software today
In the Property Brothers program, Jonathan Scott and Drew Scott are tasked with helping couples find someone to repair old apartments and then turn them into a dream home. Couples often tell Property Brothers about their budget, and with money problems. The host will have to deal with it with a floor plan software. This software tells them the great things they will do with the mentioned budget, how that money will be used in the furniture, the area of ​​​​the house,… All will be displayed on the report panel of the software. Here are a few popular names.
Floorplanner
Floorplanner is aimed at real estate agents who want to create floor plans quickly, to give potential clients a basic understanding of what a remodel will look like. You can choose to spend more or less time on the floor plan project and get into the more complex issues in the project. As the software provides a library of objects that you can spend hours on ( if desired) to customize the space to suit your content.
Regarding pricing Floorplanner has three tiers:
– basic: free for one project and $4.99 for each additional project;
– plus: is 14.95 per year and allows you five projects per year, charging only $2.99 ​​per additional project;
– pro: is $29 per month but gives you 15 projects per month and only charges $1.99 for additional projects.
Homebyme
Homebyme describes itself as a completely free 3D planning tool (for the first few projects), done entirely online. The software has a community where you can discuss your projects with your clients. Or check out other people's projects posted in the gallery, for inspiration. Homebyme's purpose is to create a virtual version of a home before you make a purchase or remodel decision. The software allows users to create a detailed floor plan and then experiment with different interior styles and decorative elements.
As for pricing, Homebyme has two tiers:
– You can create the first three projects for free. But after that, you'll have to purchase more projects for $10 for two additional projects (you can also pay extra). costs to convert a 2-D plan into a 3-D project).
– If you don't want to buy the "a la carte" features, an annual Homebyme pro subscription is $720. And lets you create up to 120 projects and 120 realistic renderings.
Planner 5D
Planner 5D is aimed at amateurs who want to create blueprints for home and interior design. The company boasts a community of over 17 million users who share and exchange a huge collection of interior design ideas on its website. The tool works online on the website, or you can download the app on devices using iOS, Android, or OSX.
Planner 5D allows you to visualize your project by drawing it on, then rendering realistic renderings designed into a "realistic" high-definition 3D representation. The software is a bit different in that it has difficulty levels, with the basic version intended for users who don't have much experience in drawing floor plans. And you can scale from there to higher difficulty levels and therefore more functionality.
The pricing for Planner 5D is as follows:
– The basic version of the software is free to use. But you will have to pay to access the full catalog of items (features) or to perform realistic high-definition renderings high. The company does not list prices for the pro plan, and purchases are made within the app itself.
Roomle
Roomle is a free floor plan software, different from its friends Roomle is best suited for homeowners and office managers. With the ability to design home and office floor plans, especially furniture. So it's a great choice if you want to help your clients visualize the space once it's finished. This is also a great option for those who just love to sit on the couch with their iPad and just doodle for hours on the perfect room idea. Roomle is quite effective on tablets and smartphones, and you can move objects around simply with your finger.
Roomle has a sizable catalog of 3D models to provide users with a variety of furniture for the designed space. You can modify objects to make your design even more relevant.
As for Roomle pricing, here:
– The basic version of Roomle is free. But you can get a quote for the enterprise version of the software directly from the company.
UpDiagramamazing and interoperability with floor plan software
If the above floor plan software allows you to create drawings for houses, interiors of buildings, etc. Then UpDiagram is the part. software for you to realize that drawing.
If the drawing is available, what real estate investors need to pay attention to is the deadline to complete the drawing, work progress, and how to allocate labor? etc. In general, it is necessary to have management software project manager to manage that drawing, and turn the drawing into reality. UpDiagram provides all the functions of management software, in addition, it has the characteristics that real estate managers need.
What's more?
Some typical functions for suitability and optimal choice are:
Diverse work view mode (Kanban, Grid, Calendar, Mindmap)
Various 

data

fields

:

images, text, lists, checkboxes, date, progress, to the calculation formula
Email and In-app notification for project activities
Decentralization, assigning tasks, and managing members
In addition, UpDiagram also provides a lot of management templates, in which the most selected interior management model comes from Professional real estate managers. Use it for free here!
Custom functions for personal use will be discussed further. Contact us for special offers and join Partner program UpDiagram.