#Marketing #PMP #Project management
4 mins read
Making a marketing plan?
"People with disabilities are the largest minority group in the world. This community has a presence in every market and the buying power to prove it, but you would never know that from watching today's ads" – United Nation
However, a lot of businesses unintentionally exclude a large group of people from accessing their websites and digital marketing materials, such as people with disabilities. If your digital marketing materials aren't create properly. They are incompatible with these assistive technologies. And you've effectively prevented people from interacting with your brand online.
For this reason, accessibility is a new important definition in the future of effective digital marketing. In this blog, let's discover more about accessibility and how to build accessibility into your marketing plan.
A CLEARER LOOK AT ACCESSIBILITY
Accessibility is a term used to describe websites and online materials that are used to people with disabilities, who may get barriers to the way they experience digital products.
Disabled people make up a significant portion of the population. But indeed, they often overlook brands and online digital marketing programs. This may be because brands have not paid enough attention, or have not found a way to approach.
There are many types of impairments, such as physical disability like deaf or hard of hearing, blindness, mobility loss, etc. Or cognitive impairments such as language problems, complex decision-making, dyslexia, etc. As you can see, there are many types of impairments that affect our customer journey.
However, with a few practical steps, we can make digital marketing more user-friendly and accessible to all users and instantly increase your reach to potential customers, as well as grow your revenue.
HOW ACCESSIBILITY CAN BE APPLIED TO YOUR MARKETING PLAN
To gain and keep accessibility in marketing, it's not enough to always keep accessibility thought on the back of your team. Therefore, to truly be considered an accessible marketing campaign. You need to focus on the center and front of your accessibility in your marketing plan.
In almost all marketing plans, there are often descriptions of different customer segments. So, it's a great idea to dedicate a segment of people with disabilities and develop their buyer persona. Which is an effective way to increase the accessibility of the marketing plan. Still, disabilities are not always the same, there's a variety of their types and severity, so there's no perfect persona that is hoped to capture all disabilities' insights.
TOOLS TO GET STARTED
Creating accessible content and web experiences for your marketing plan also means that you work to make your marketing materials accessible. Marketing teams may not have the resources to go back and update all pieces of content that have been create. But there are some of the changes we can make to impact customer behavior. Such as adding closed captions to your videos or making PDFs more able to read.
However, thanks to the growing interest in accessibility by the marketing community. Marketers can use several developed tools to ensure that their content is accessible to people with disabilities and can expand your reach. We suggested the following recommendations:
– Accessibility Insights (from Microsoft):
Microsoft Accessibility Insights helps developers find and fix accessibility issues before they ship their work. It does this by checking for 50 common accessibility compliance requirements. It also checks for accessibility compliance with the Web Content Accessibility Guidelines (WCAG) 2.0 Level AA success criteria.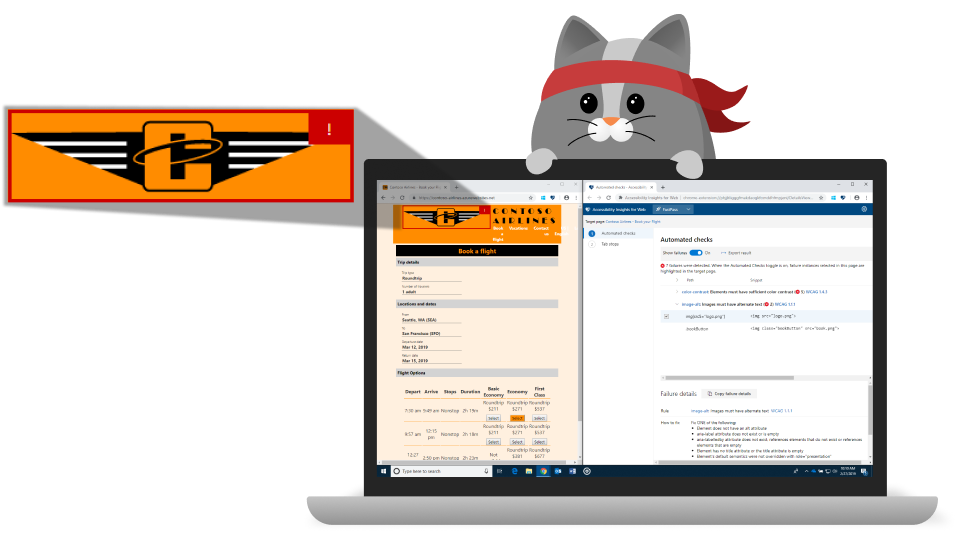 Sources: accessibilityinsights.io
– Lighthouse (from Google):
Lighthouse is a free tool that Google provides to help people make their websites better. It checks a variety of things, including how fast a website loads and how accessible it is to people with disabilities.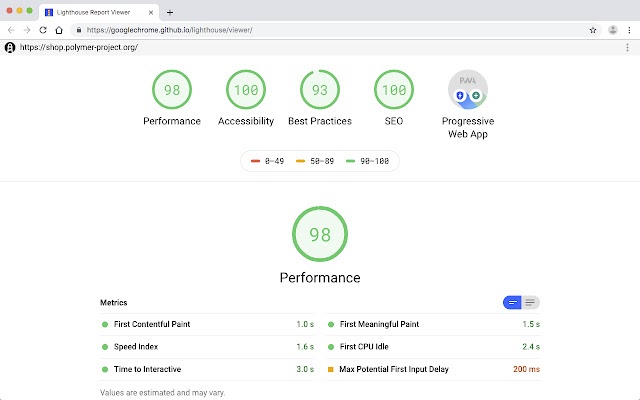 Sources: developers.google.com
– WAVE (from WebAIM):
WAVE is a tool that helps you check websites for accessibility. It's a free tool from the non-profit WebAIM. You can use WAVE to check for accessibility problems on your website. WAVE also has browser extensions for Firefox, Edge, and Chrome. If you're looking for a more robust, automated solution, Pope Tech uses WAVE to power its paid accessibility testing and reporting.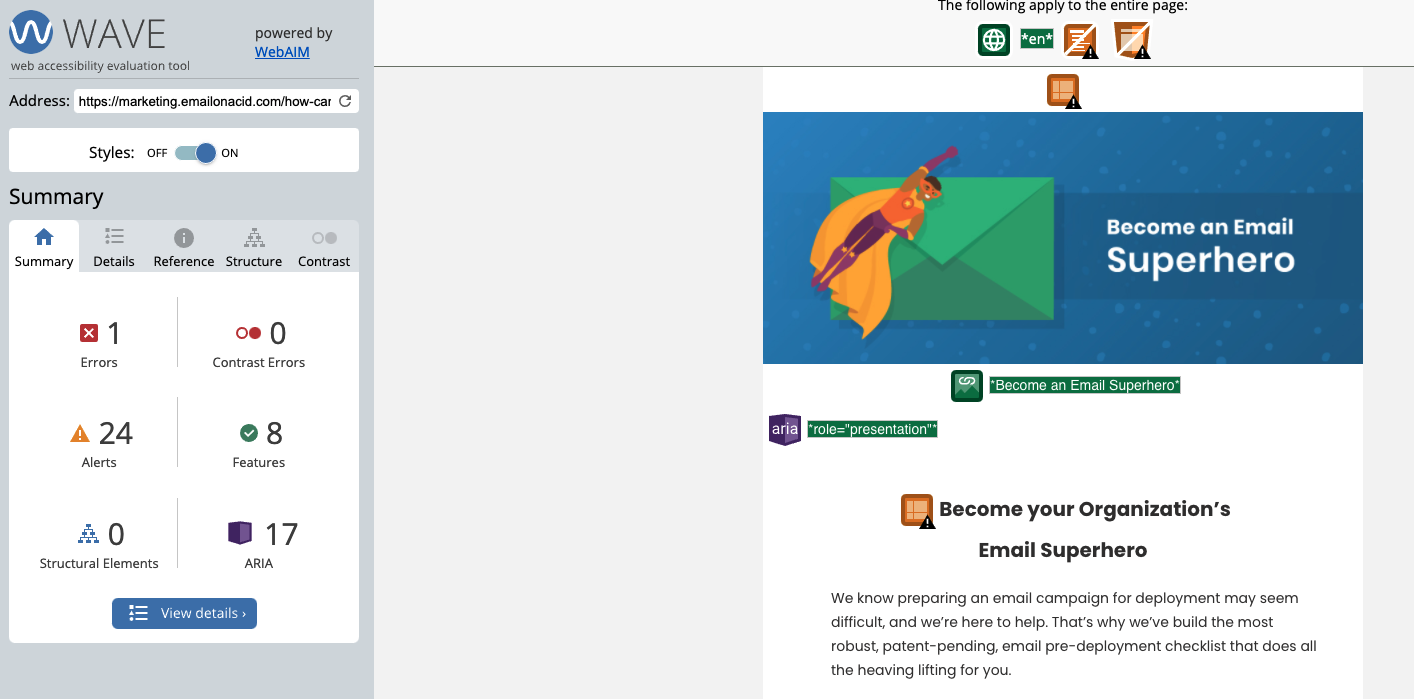 Sources: wave.webaim.org
– UpDiagram: 
Besides testing the accessibility of your digital campaigns, a tool to manage your plan to make sure it goes on well is always a needy thing. With UpDiagram, a free project management tool to help marketers track their plans and tasks effectively with lots of view modes and useful features. If you don't know how to use it or have enough time to get use to it. UpDiagram has a large library of templates in different fields that may save your time and optimize work progress.

Learn more how to use UpDiagram
Ultimately, whether you're building a site, creating a video, or preparing your next report – marketers need to keep accessibility in mind. The content needs to be either easy to navigate and understand or visually intuitive to those that might rely on certain types of media or who use translation software such as screen readers.