#ContactUs #Data #ImportExcel
1 min read
Import From Excel
Users have a lot of raw data from Excel and want to find a more professional management tool. But it still has the ability to migrate data to save time. UpDiagram will be your ideal choice.
Import your Excel projects into UpDiagram
Admins and members of the UpDiagram project can import the project from Excel if they have an Excel project file.
Step 1: Create the same UpDiagram's custom fields as the Excel file.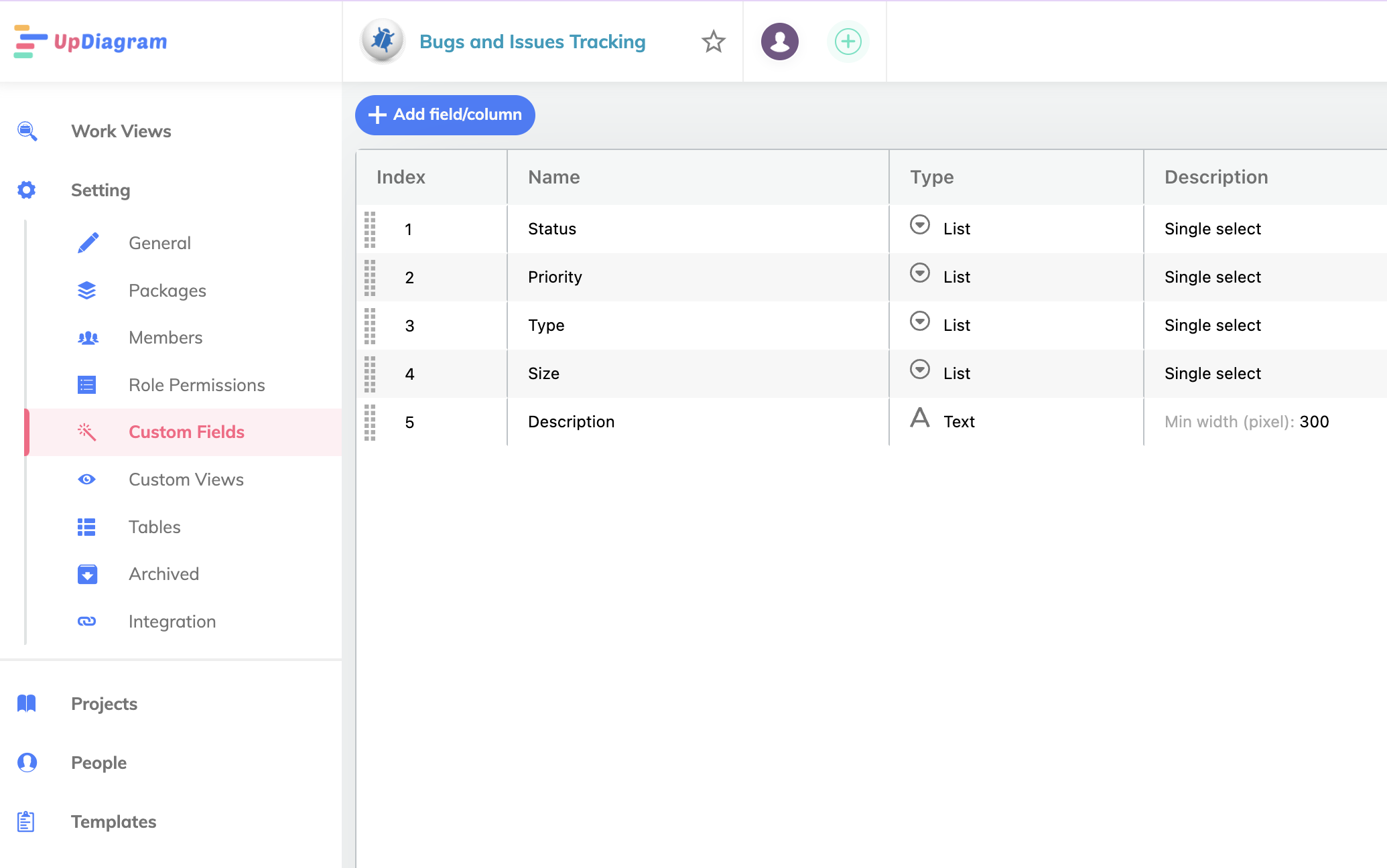 – You should create a new package for the new project. In some cases, each package in UpDiagram could be considered a sheet in Excel.
Step 2: Go to Grid View. Click on "Add New Items". Choose to import items by Excel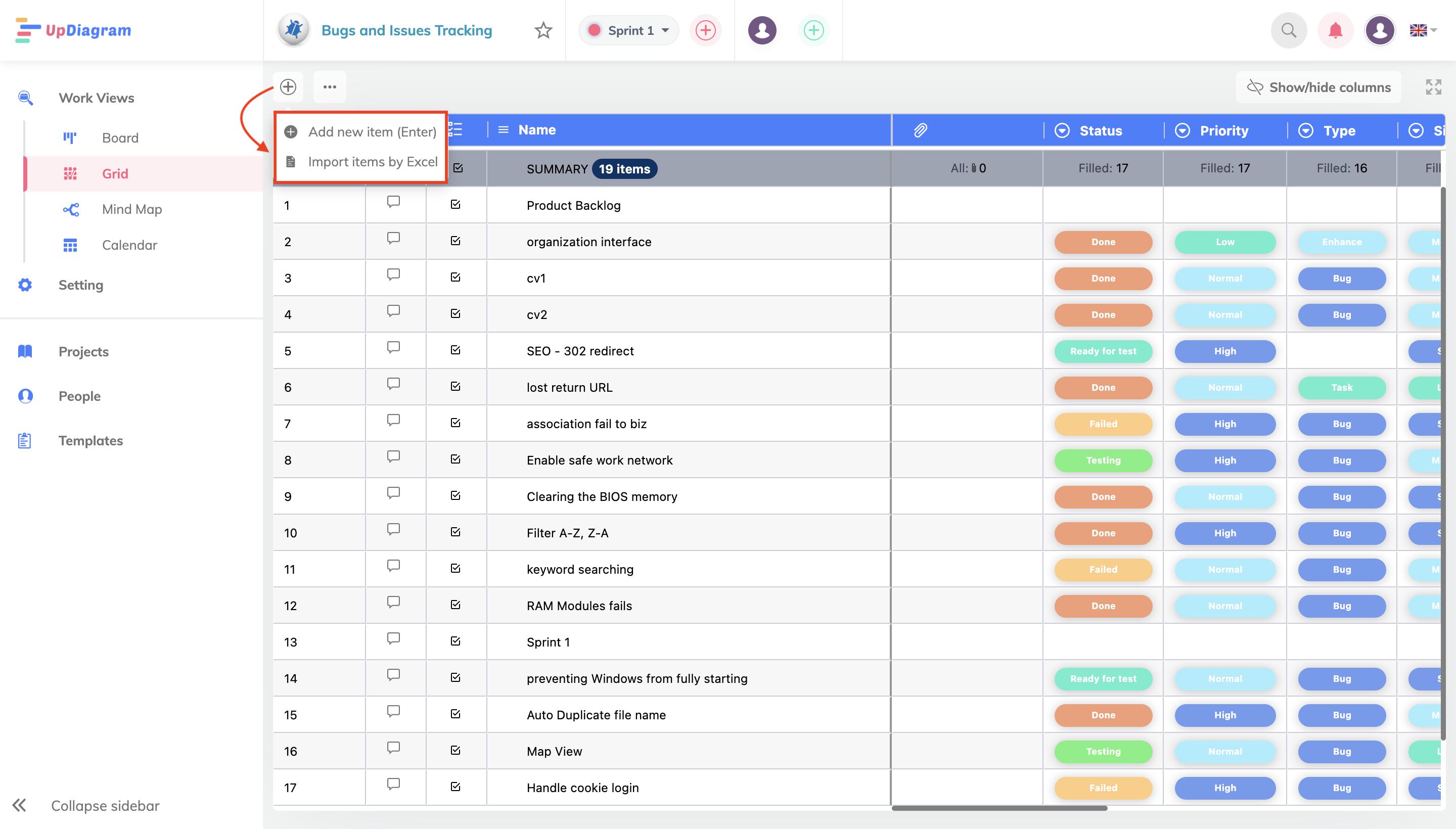 Step 3: Choose the Excel file that you want to import. Next, select the sheet you want.

Step 4: Map the UpDiagram's custom fields to Excel columns, and press Import.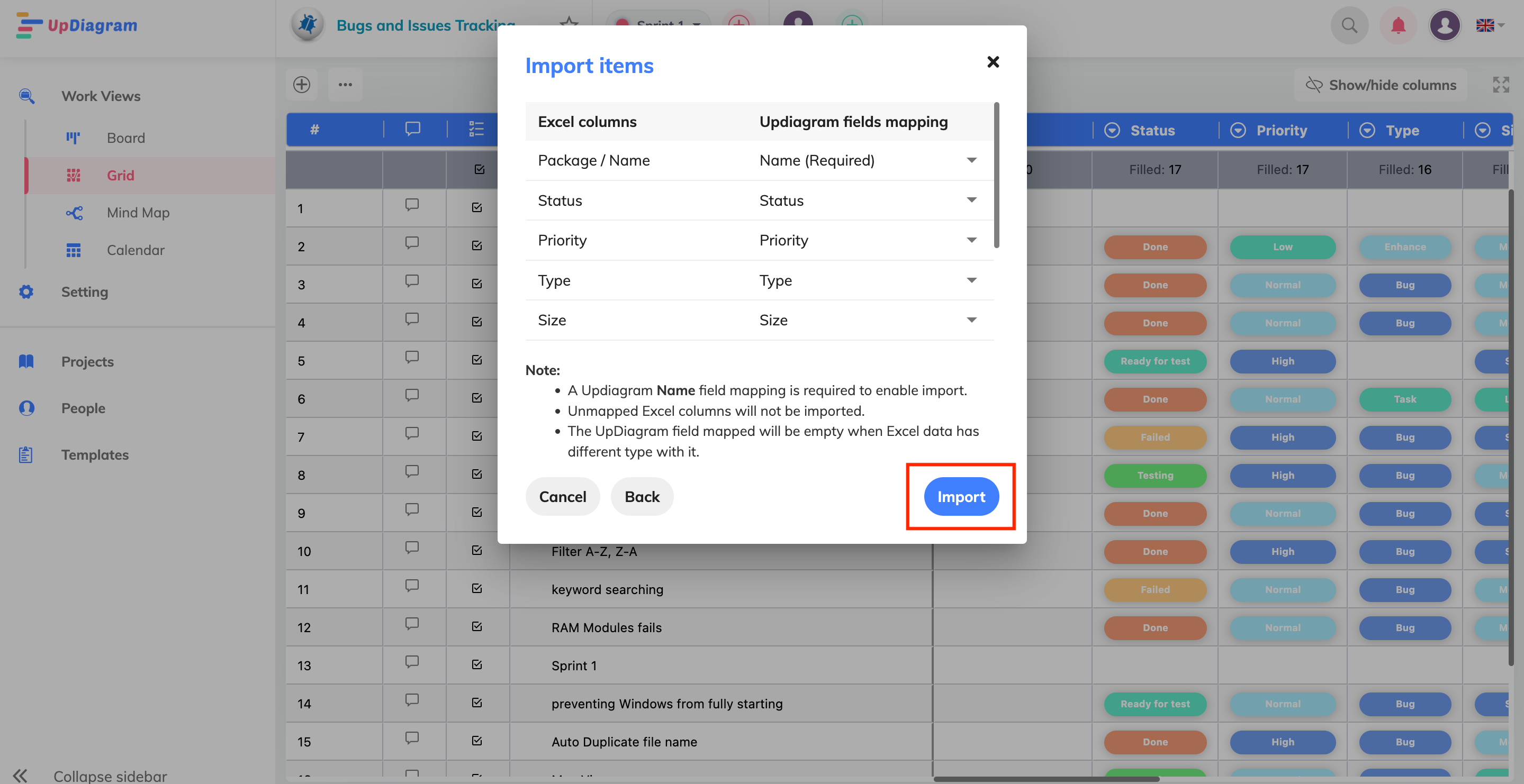 – Refresh to load all the data from Excel to UpDiagram. It may take a few seconds to upload all of it.
What are the things to keep in mind when importing data from Excel?
– Define clearly the Excel file and sheet to be imported.
– File formats: XLS, XLSX, and CSV. The file size is limited to 5 MB. (The subscription account will be extended for larger upload files).
– Updiagram The Name field is required when mapping column by column.
– Unmapped Excel columns will not be imported.
– The UpDiagram field mapped will be empty when Excel data has different types of data with it.
You can watch our above video to review how we import Excel projects step-by-step. If you need more assistance from us, please fill out this form. If you have any questions about this or anything else in this article, feel free to reach out to us at support@updiagram.com.
Good luck with your project import!