In this section we will show you the overview of UpDiagram page after you log in from the homepage.
Interface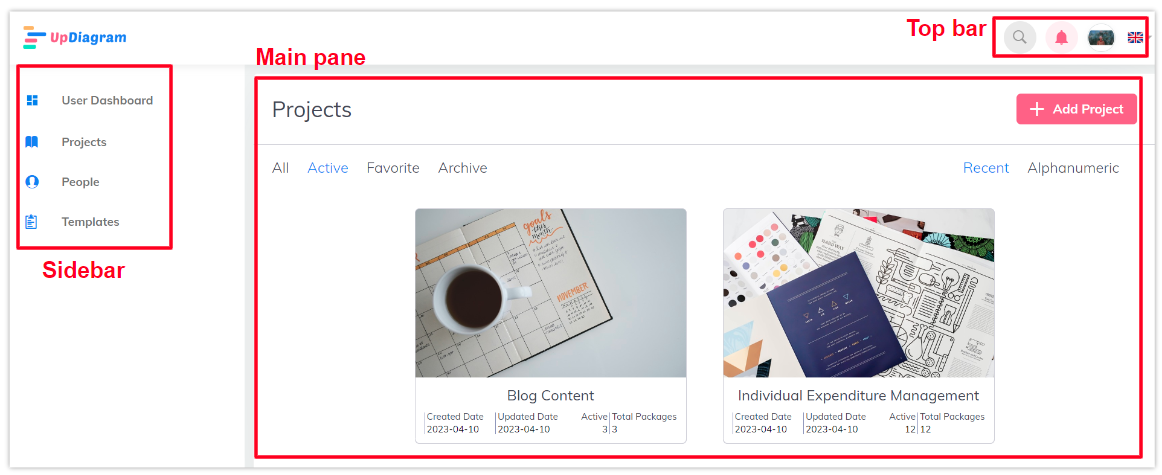 UpDiagram's interface is divided into 3 areas:
Sidebar – access User Dashboard, Projects, People and Templates

Top bar – access Search, In-app Notification, Profile and Language setting

Main pane – display details of sidebar
Sidebar
1. User Dashboard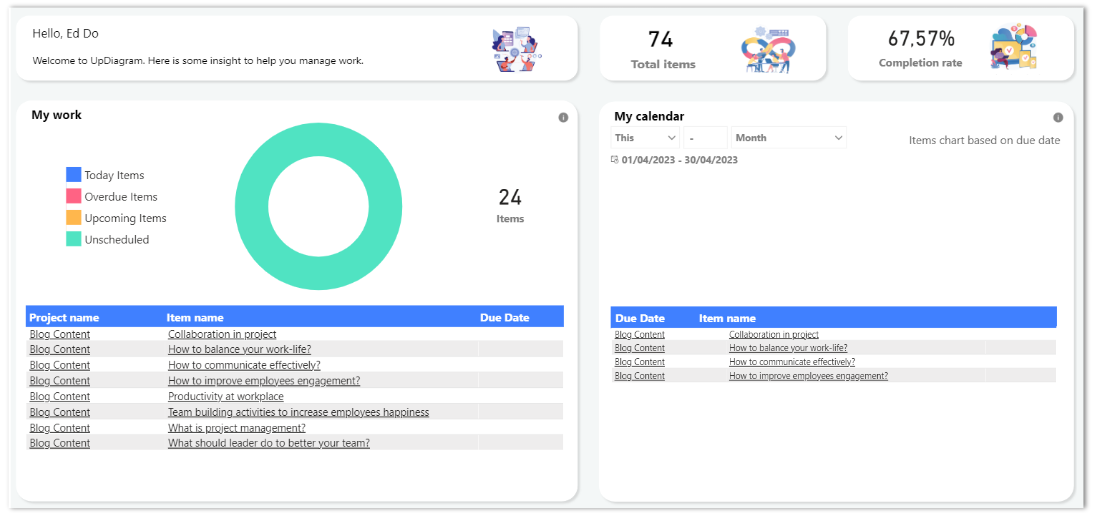 From User Dashboard, you can:
View your total items

View your task completion rate

View your workload

View the table of your work, including project name, item name and due date

View your calendar and item charts based on due date

View the chart for work completion and incompletion
2. Projects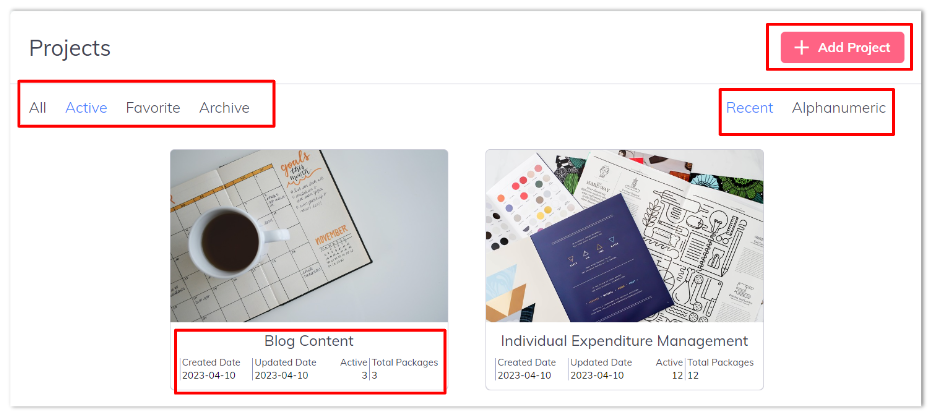 From Projects, you can:
From each project, you can: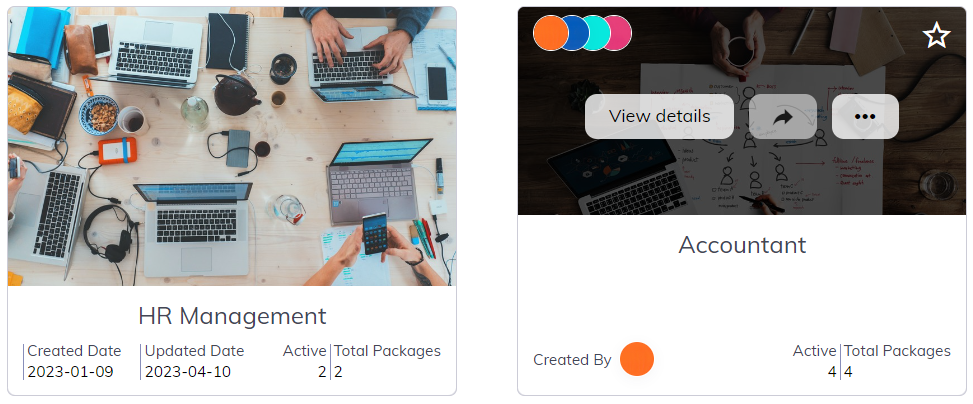 3. People
From People, you can:
View all people that you have collaborated in your own projects.

View your invitations for members
4. Templates

From Templates, you can:
View all the templates related to business, content production, HR & Recruitment, software development and so on.
Top bar

1. Search
From Search, you can:
2. Profile
From Profile, you can:
3. Language setting
From Language setting, you can:
Main pane
From main pane, you can:
View the details of

User Dashboard

View the details of

Projects

View the details of

People

View the details of

Templates