Scrum and Agile Applications using UpDiagram
As mentioned in the previous post about the basics of Scrum and Agile, and the modern perception of the application of tool technology to exploiting Scrum as well as Agile. Well, today we're going to make that clear.
1. What is UpDiagram?
UpDiagram was introduced by the publisher as a complete application for project management. With free criteria but giving users an intuitive and transparent view of the management project. Using a potential tool like UpDiagram to thoroughly apply Scrum and Agile to their projects. UpDiagram provides users with a large number of versatile features such as creating Product Backlogs, meeting review tasks, or even job creation to optimize the management of members (receiving tasks, handling tasks, ..). And even the most subtle things such as work status, human resource assignment, activity tracking, etc. Even when the task If not completed, UpDiagram also has a method to improve it. For example: moving the old task to the new week, creating an opportunity to discuss for members to come up with a solution right on the task, etc.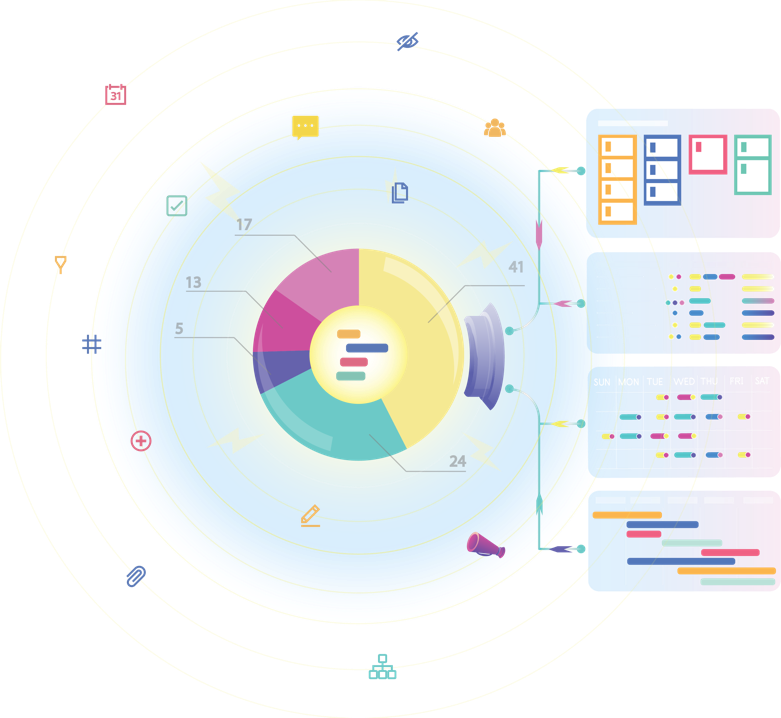 2. Scrum and Agile will be optimized when applied with UpDiagram
If Excel and Gmail were born early and have significant achievements in management. UpDiagram is like the youngest born later, inheriting the features of the two brothers, and taking care to overcome the limitations of the two platforms. The cumbersome, inflexibility of traditional platforms affects the application of Scrum & Agile in management. UpDiagram has recognized and evaluated that weakness, so it has overcome that cumbersome and inflexible. Previously, it was necessary to set up functions and interfaces in Excel to be suitable for project management.
At the same time, having to operate and manage email as well as exchange information with each other, now users can use the tool to support all functions and interfaces for a project. On the other hand, the functions of notification, sending email, or changing through communication tools such as Zalo, Messenger, Slack, and Rocket are integrated and synchronized. In other words, you can complete multiple tasks on UpDiagram's single platform. Without having to access many different applications at the same time.
3. Scrum method applied in UpDiagram
To exploit the full potential of the Scrum framework. UpDiagram has relied on a core element ("three legs" or "three pillars" of Scrum) that can lead users to extremely satisfying experiences.
– Transparency: the information related to the project must be transparent. Such information can be product vision, customer requirements, work progress, bottlenecks, and barriers, etc. From there, people in different roles have all the necessary information to make valuable decisions to improve work efficiency. UpDiagram provides comments and deadlines in a very transparent and clear way. In addition, UpDiagram also helps managers assign project participants specifically. The interface of UpDiagram is also a plus because it helps managers and participants easily grasp the work.
– Checkability: Continuous monitoring of the work progress of activities in Scrum ensures. The discovery of problems as well as solutions so that diverse and useful information reaches project stakeholders. With the notification and "activity tracking" section, the manager will know what is happening with the project.
– Adaptability: Based on transparent information from the test and work processes. Scrum can respond to changes positively, thereby bringing success to the project. When using UpDiagram members can easily exchange information in the comment section, select data fields suitable for each stage of work, as well as disseminate customer requests to everyone easily.
4. Agile Methodology in UpDiagram
In addition to the 12 principles and 5 facts of the Scrum process, the key to applying Agile using UpDiagram is how to harness the 4 core Agile values. Similar to Scrum, those 4 values ​​of Agile are fully utilized by UpDiagram.
– Personalization and interaction through processes and tools: each person involved in a project using UpDiagram is engaged in tasks, multiple interaction options (status, activities,…).
– The software works better than the overall document: UpDiagram has an easy-to-see interface and customizable data fields that will help managers understand more than the overall document.
– Cooperation with customers in contract negotiation: UpDiagram provides a description, which will allow us to connect members so that they understand the customer's requirements in the contract and do it well.
– Be open to innovation rather than always following a plan: with notifications, project changes help members recognize and correct if problems arise. In addition, UpDiagram's custom fields capabilities make it a versatile tool when applying the Scrum methodology.
Scrum and Agile are both easy and difficult if we have a way to embrace them. "Those who have will, the house has a solid foundation" all things in this life if we have the patience to explore and learn, one-day success will come. Choose UpDiagram as an application to harness the potential of Scrum and Agile. Let UpDigram make a solid foundation for your business. Leading the trend by applying 4.0 technology to project management.
Contact support@updiagram.com for assistance. We are with you every step of the way.