#Marketing #SEO #templates
2 mins read
Have problems with your SEO checklist?
One out of several merits of UpDiagram – a project management software – is the customization feature. It is never been easier to create your own project that is suitable and appropriate for your own purpose or company/business demand. However, it takes time to create a good one in the first try, it could turn out to be a long process until you finally come up with the one that is suitable. The same reason why we are here to provide you with this template: SEO checklist.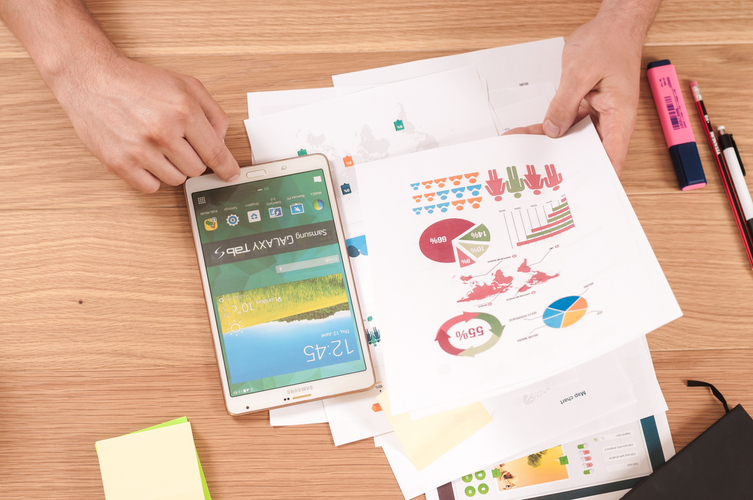 As you might already know, SEO is an ongoing process. As a marketer, we all want our site to rank high when it comes to search engines since it seems to be the easiest way that companies can reach out to customers and gain recognization from partners. There are a lot of steps, things, and tools that you will need to set up with SEO checklist?, especially when you are a beginner. Things could be difficult since you don't know where to begin with. Why don't you try to create your own SEO checklist?
As we understand what you need, we are here to provide help. With a lot of things going on, it is understandable if sometimes things get confusing and slip out of your mind instantly. This template is just what you need, which is extremely easy to use and keep track of. Save your time and effort, just follow these simple steps. Feel free to add your own and create new package or custom fields.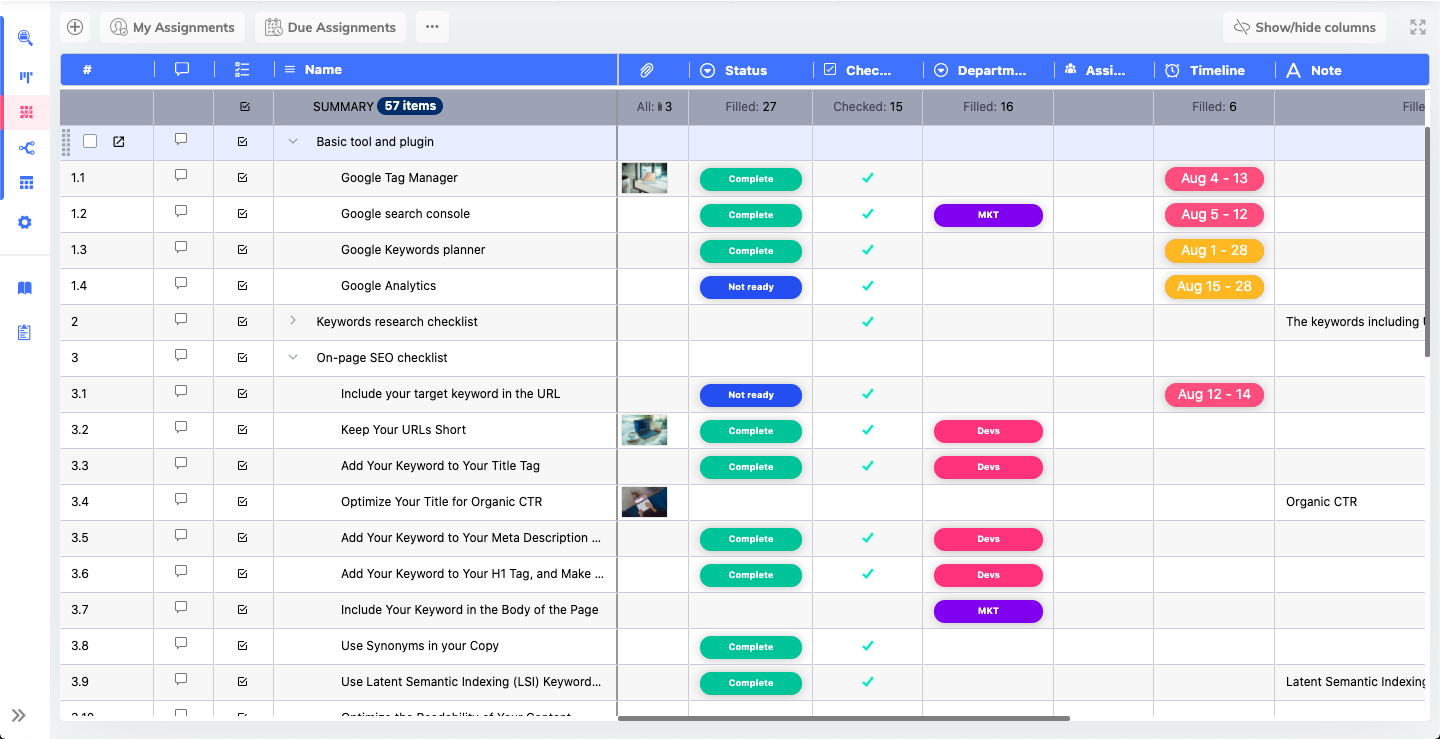 Let go through some feature and see how this template can help you with SEO checklist:
– This checklist is derived from The complete 51-point SEO checklist for 2020 by Tommy Griffith, which is the lastest updated version and said to be "a direct, straightforward process that will drive more traffic and more customers to your site as quickly as possible". Therefore, this could be a good source of reference for you.
– In the name column, there are main items and smaller sub-items, you can add more or delete in compliance with your purposes.
– With the attachment column, it is up to you to put image, video or audio, whichever you need to store to review.
– The checkbox, you can check or uncheck each item accordingly, and then re-use it every time you want to start a new project.
– Template have the note column, problems or explanations will be added in a way that you and your team can understand and agree on a general process.
– The status column, you can change between Complete/ Doing/ Not ready and get a better and general view of what you still need to do in the board view.
– And the timeline column, you can set a period of time for yourself or the members to complete the task, which you can also easily follow using the calendar view.
Go check it out and explore more useful templates for project management or any related field on UpDiagram