#Project management #templates #Work-life balance
2 mins read
How to manage personal expenditure well?
How to manage personal expenditure well? This is a big question with many people who often spend over than they have. To change your spending habit and become a smart buyer, let start with a daily expenses diary in which you will know how much you pay for each item. Below, I will share with you the process of managing your expenditure.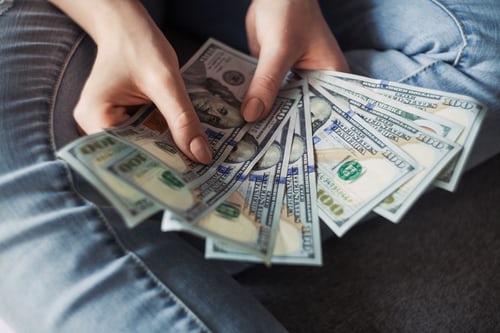 Set the budget:
To control money in your pocket, the first thing you need to do is separate it into smaller portions for various purposes:
–  Come up with the first portion combined with fixed expenses (renting, utilities, food, transportation,…) which are essential for life.
–  The second part of your budget is for saving and emergency.  It is helpful in case you want to change something like a new laptop,  new motorbike, or saving for a new house. It is considered as a future investment.
–  The last one is variable expenses which include party expense, extra money for shopping, food, vacation, or something you purchase accidentally, not be in your schedule.
Record your daily expenses:
Write down what you spend daily as detail as possible. Answer these questions is useful not only in accounting for all the expenses but also for your spending schedule.
–  What you pay for?
–  How much you pay?
–  It is combined in what type of budget? (Fixed expenses, emergency, or variable expenses)?
–  The total amount of money you spent on that day?
–  How much I should use on the next day is suitable?
Keep track of what you pay for:
When listing all your expenses, don't forget to take a look at:
–  What kind of product/ services/ activities do you spend the most?
–  The total amount you pay for?
–  It is necessary?
Answer these questions to help you cut down the wasting cost for unnecessary things and smarter in making a purchase decision.
Calculate total expenses by type of budget:
At the end of the month, you should summary the expenses for a month by the types of money which are mentioned above.
–  How much you need in basic for daily life? put on your savings fund? or you spend unexpectedly?
–  Is your budget credit or debit in the closing balance of that month?
After a month of making expenses diary, you will find out how you spend your money now, which activities or items that waste your money. Cut down these unnecessary costs, the rest of the money you have will much more than in the past. You can make an easier decision for what you spend money on as well as have the larger overage money for saving or investing.
Continue practice recording expenses in a long time, you will have a good habit of spending money, you also should practice making a monthly spending schedule to become a smarter customer and keep your money never be waste again.