#Collaboration #integration #UpDiagram Guide
1 mins read
UpDiagram and WhatsApp Integration
UpDiagram integrate with WhatsApp to enhance productivity by easily and quickly updating project information through the popular social messaging app – WhatsApp. With 2 billion global users, WhatsApp is the world's most popular messaging app, widely used in businesses, and that's why UpDiagram introduces this integration feature. 
This integration with WhatsApp aims to provide effective solutions for users, addressing the following challenges:
Timely access to updated project information.

Managing scattered emails that overcrowd their inbox.

Improving communication flow for a seamless experience.
How? 
This integration gives you the power to:
Get real-time WhatsApp notifications about changes in deadlines, assignees, member comments, tags, newly created tasks, and updates to the status of each task

Eliminate the need to check emails from UpDiagram notifications; you can directly update the project's information on the user-friendly WhatsApp app on your phone anytime and anywhere

Jump in with team members on WhatsApp immediately upon receiving notifications, fostering group interaction and seamless communication 
This is how it works
In Settings -> select Integration -> select WhatsApp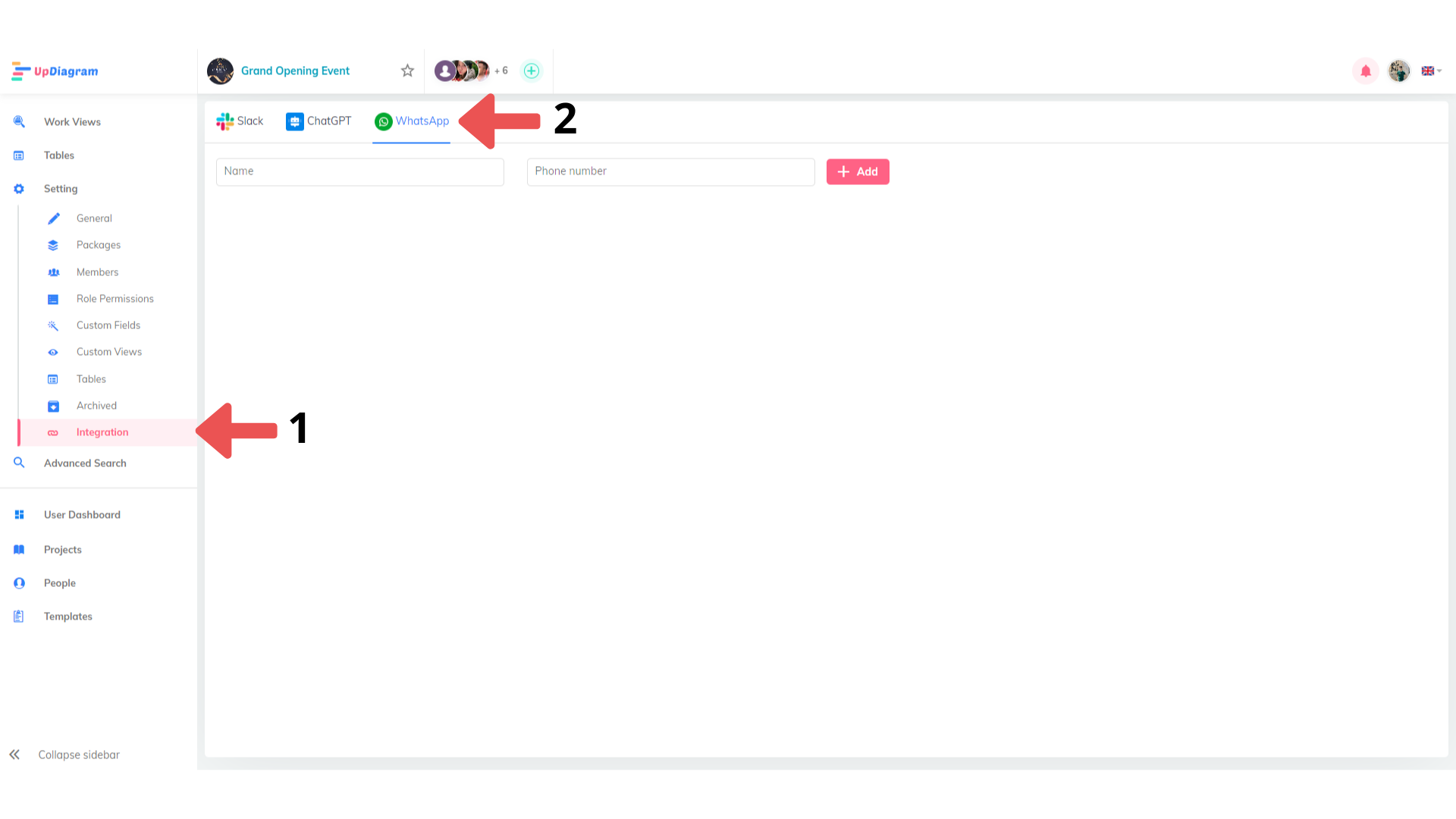 Enter the user's name and phone number -> click Add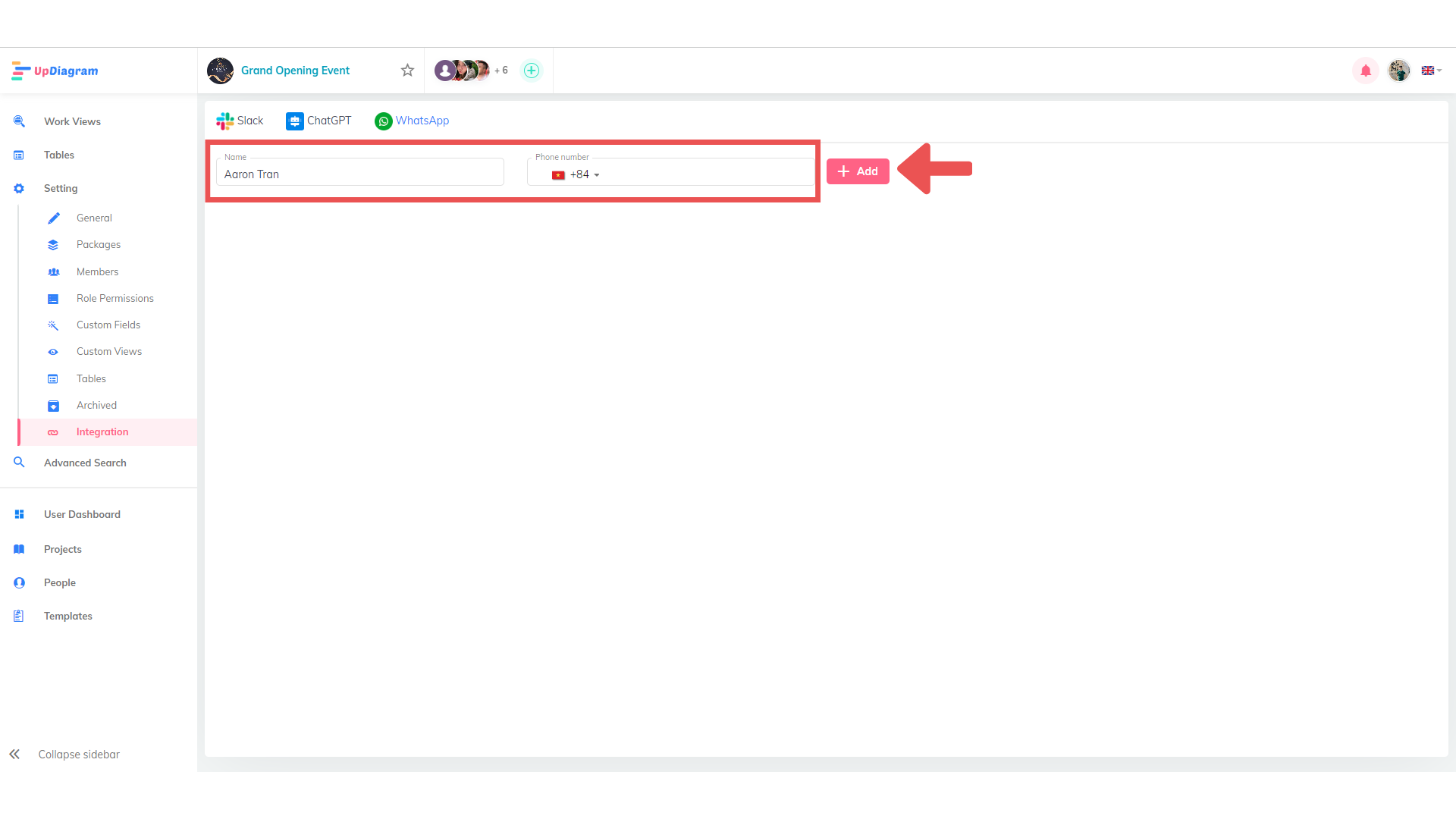 A notification will be sent to you through the WhatsApp application, if you agree to receive notifications click Accept, if not click Cancel.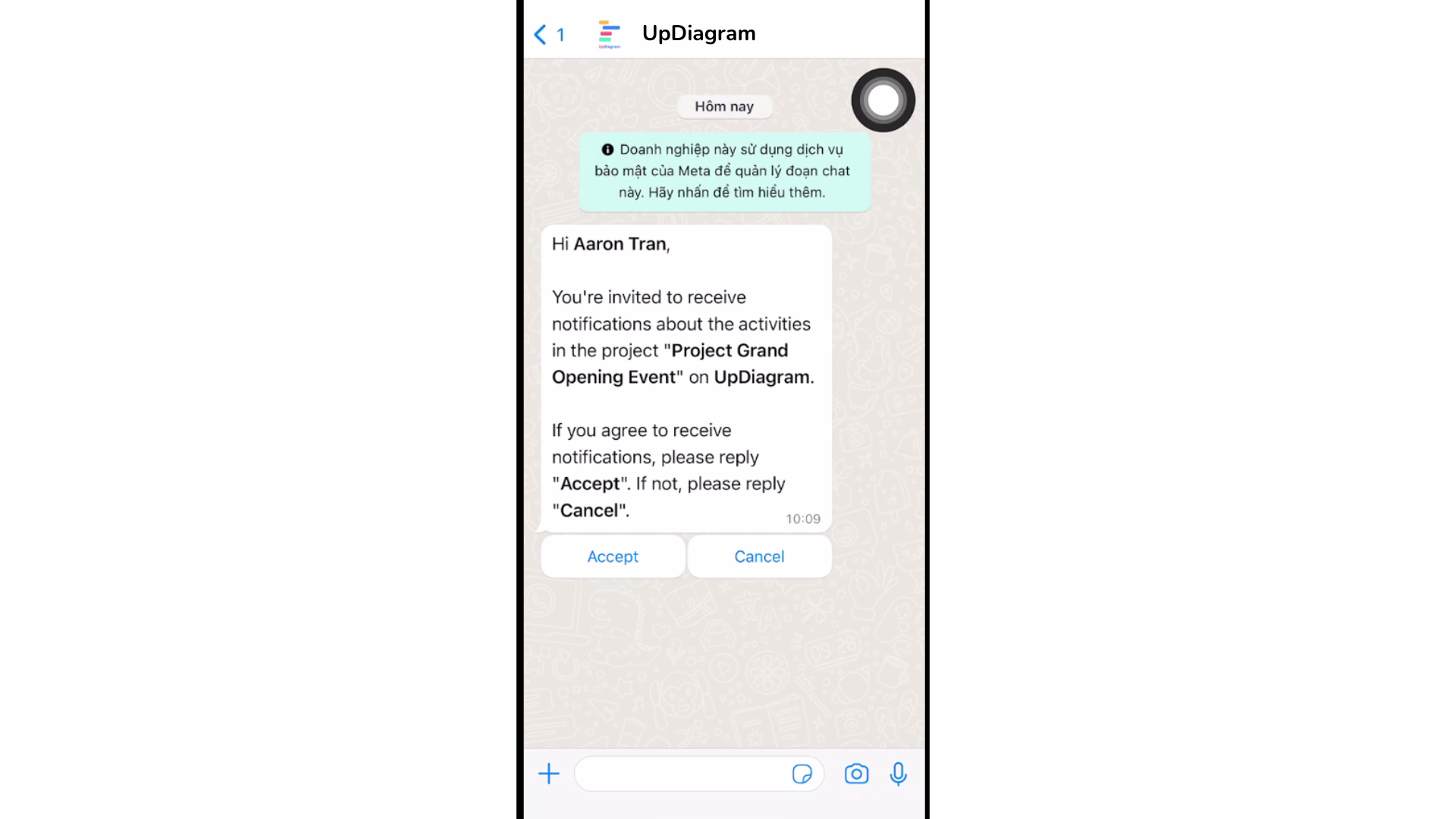 After agreeing you will receive notifications about your project activities on UpDiagram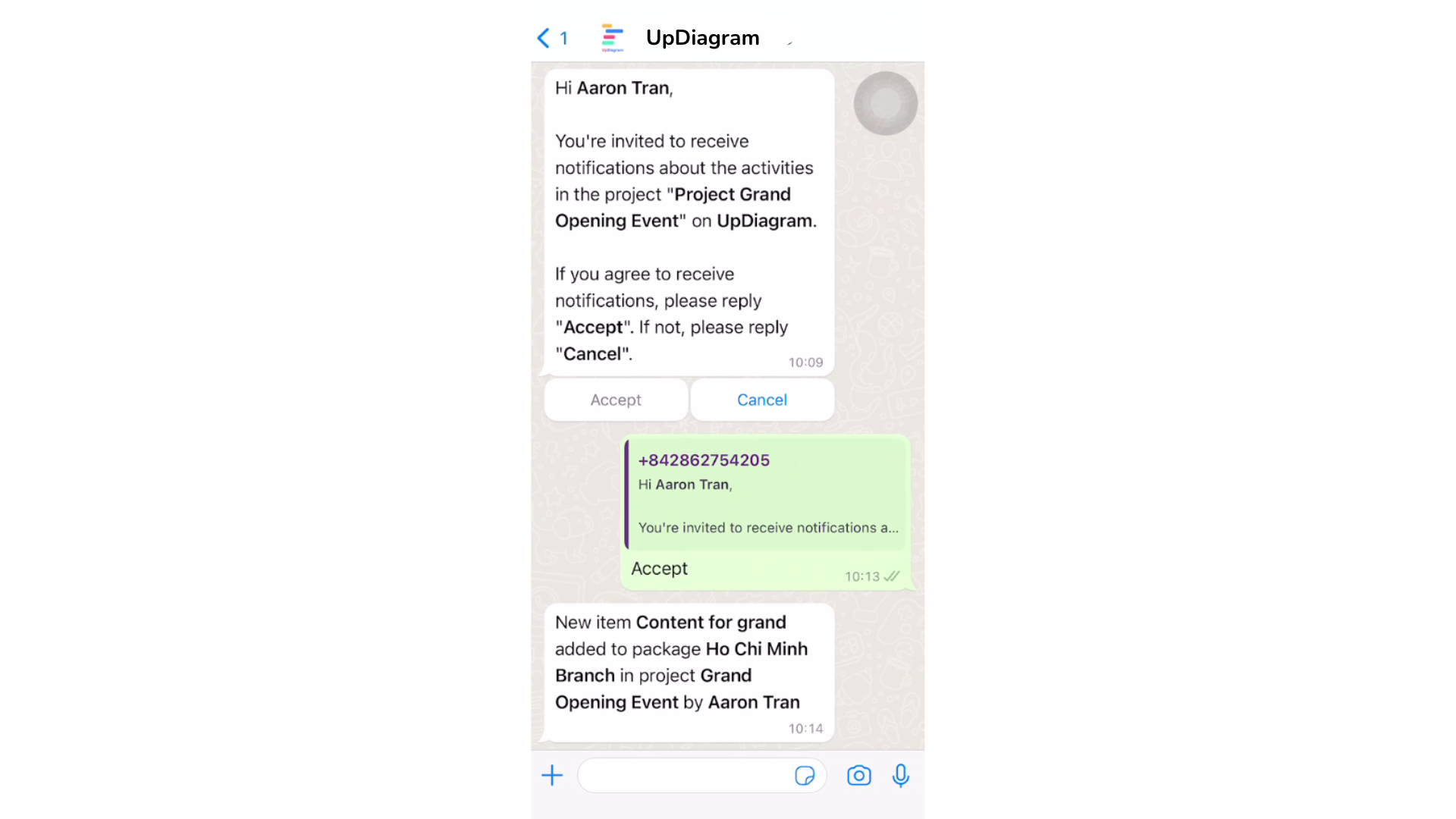 Note: Only the Project Owner and Admin can add this feature to members in the project.