How can I turn on "Allow adding session manually"?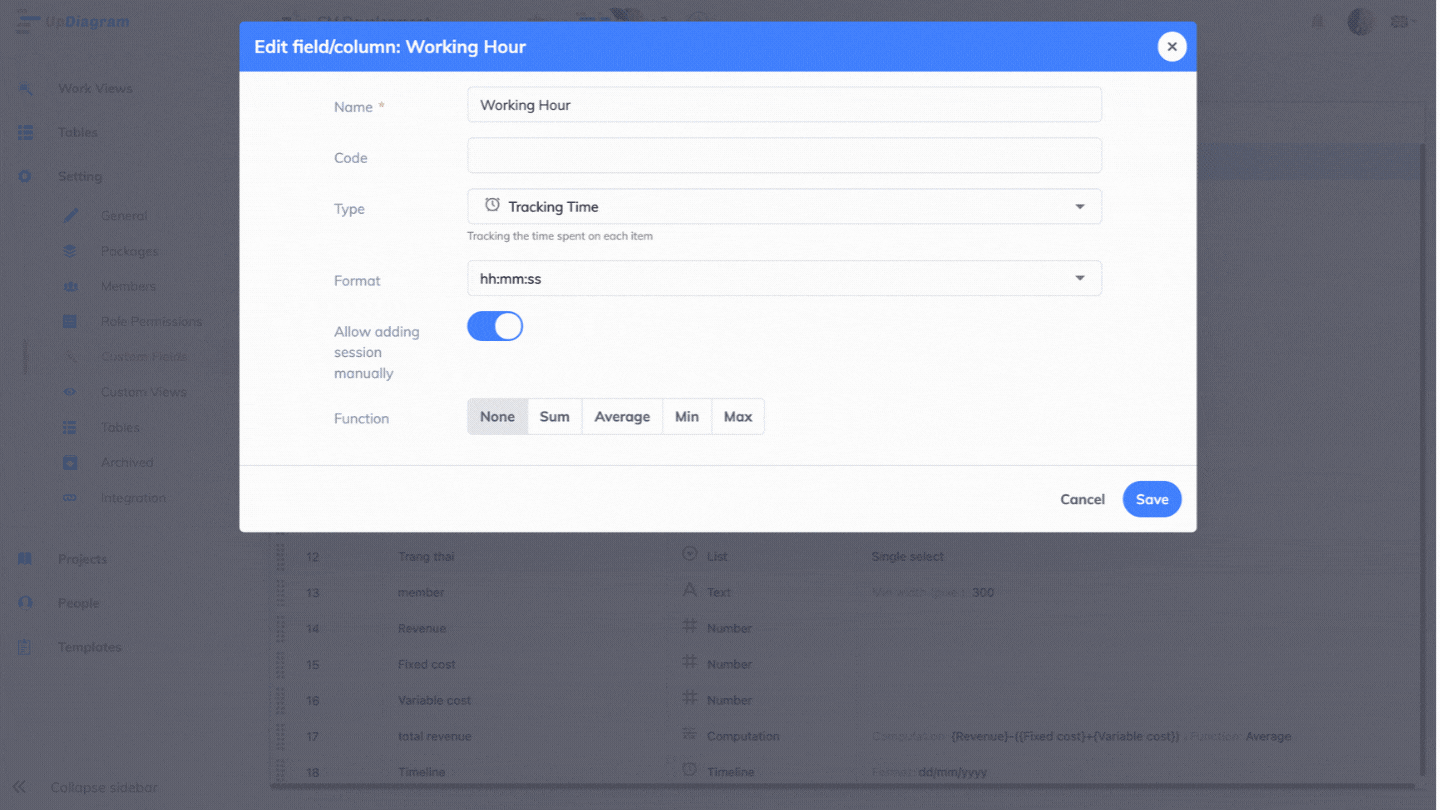 Also, you can add session manually by turn on it in Custom Fields setting.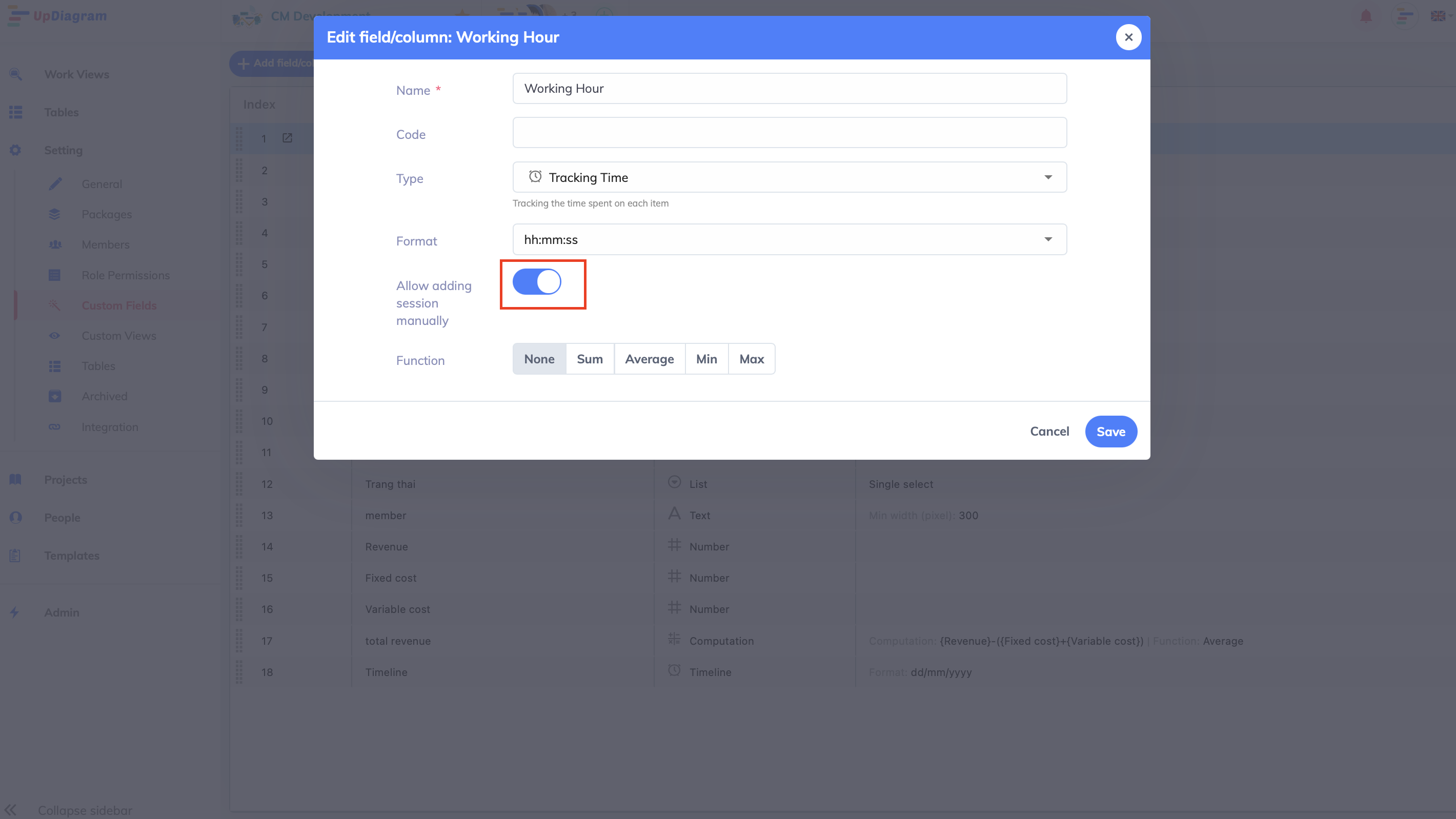 After you turn on Allow adding session manually, select tasks that need to be tracked >>> choose to add session manually >>> select Start Time  – End Time (enter time/date) >>> select Save. This Manual Session help you correct time tracked after the fact.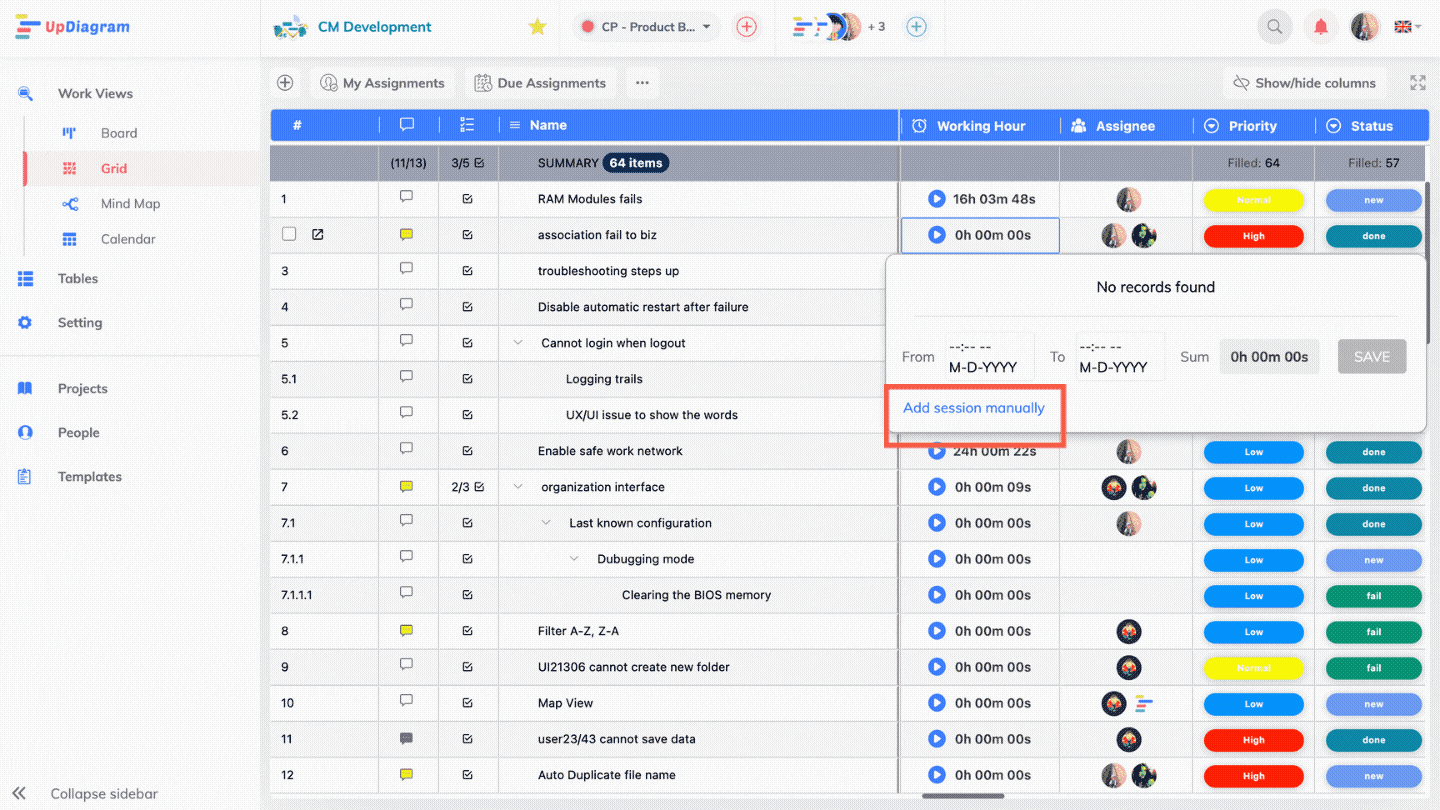 *Note: only add the date in the past and today.
How many sessions I can track on the tasks?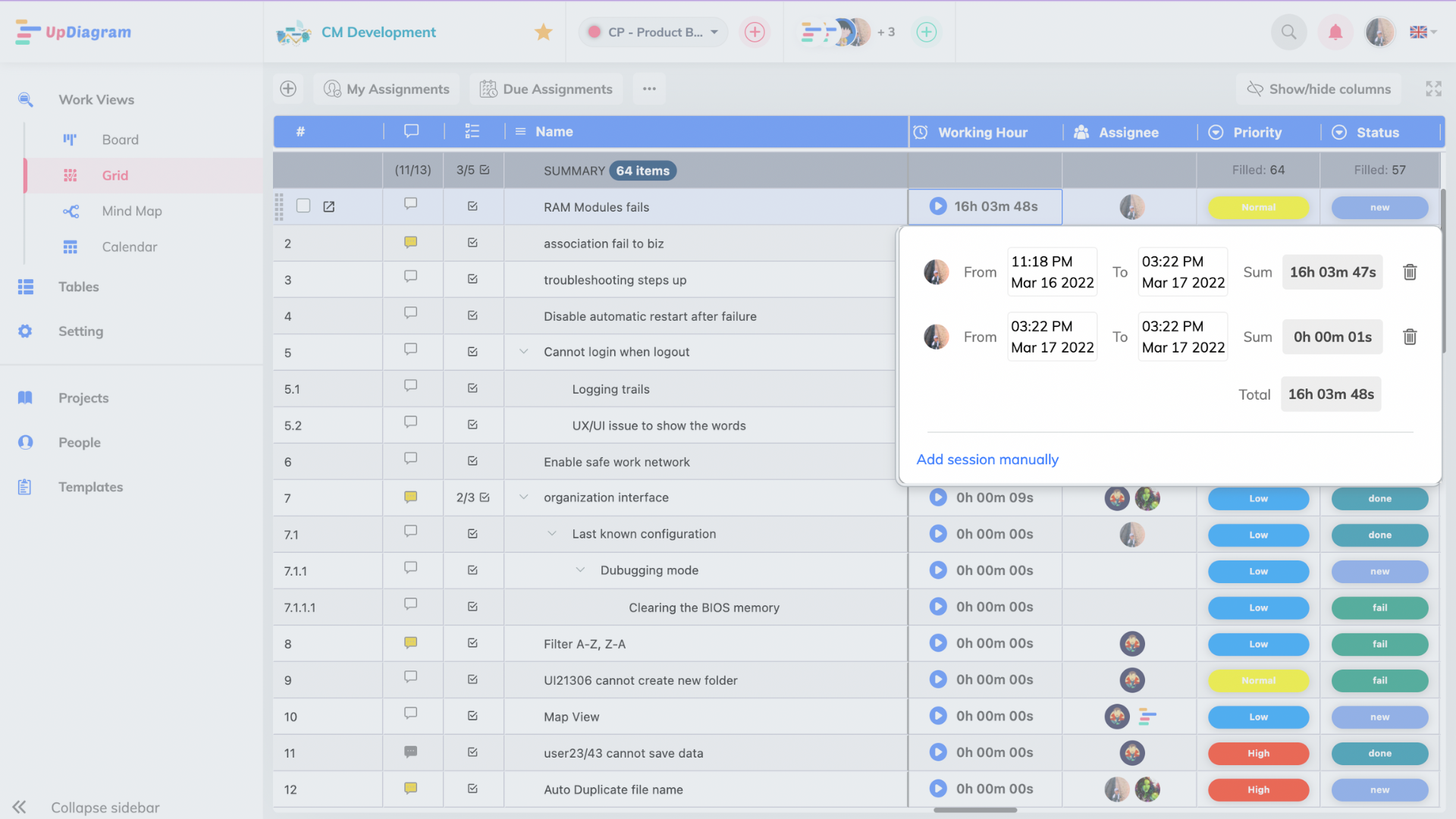 Unlimited sessions you track on the tasks. Sessions can stop, and that don't effective in total working hours. There are multiple sessions support to track to long working hour tasks.
*Note: One member cannot turn on Time tracking for many tasks that he/she is assigned simultaneously. Apparently, you cannot do 3 or 4 tasks at the same time with the best performance.
It's that simple, right? With just clicks and clicks, you can set up Time Tracking easily. Details can found in the video. Good luck with your project!
If you need more assistance from us, please fill this form and you have any question about this or anything else about this article, feel free to reach out to us at support@updiagram.com.