#Closed Items #Open Items #PMP
1 min read
Set up Closed/Open Items
Users can choose to close completed tasks with the new capability of opening/closing a task's status, and when they do, they are grouped together. This allows administrators and users easily to track and view all closed and opened tasks separately without manual filter actions.
Set up Closed/Open Items on UpDiagram
After setting the custom field as a list, users need to define a custom field that should be closed (In fact, people choose Done is Closed Status). 
Step 1: Users go to Custom Views to install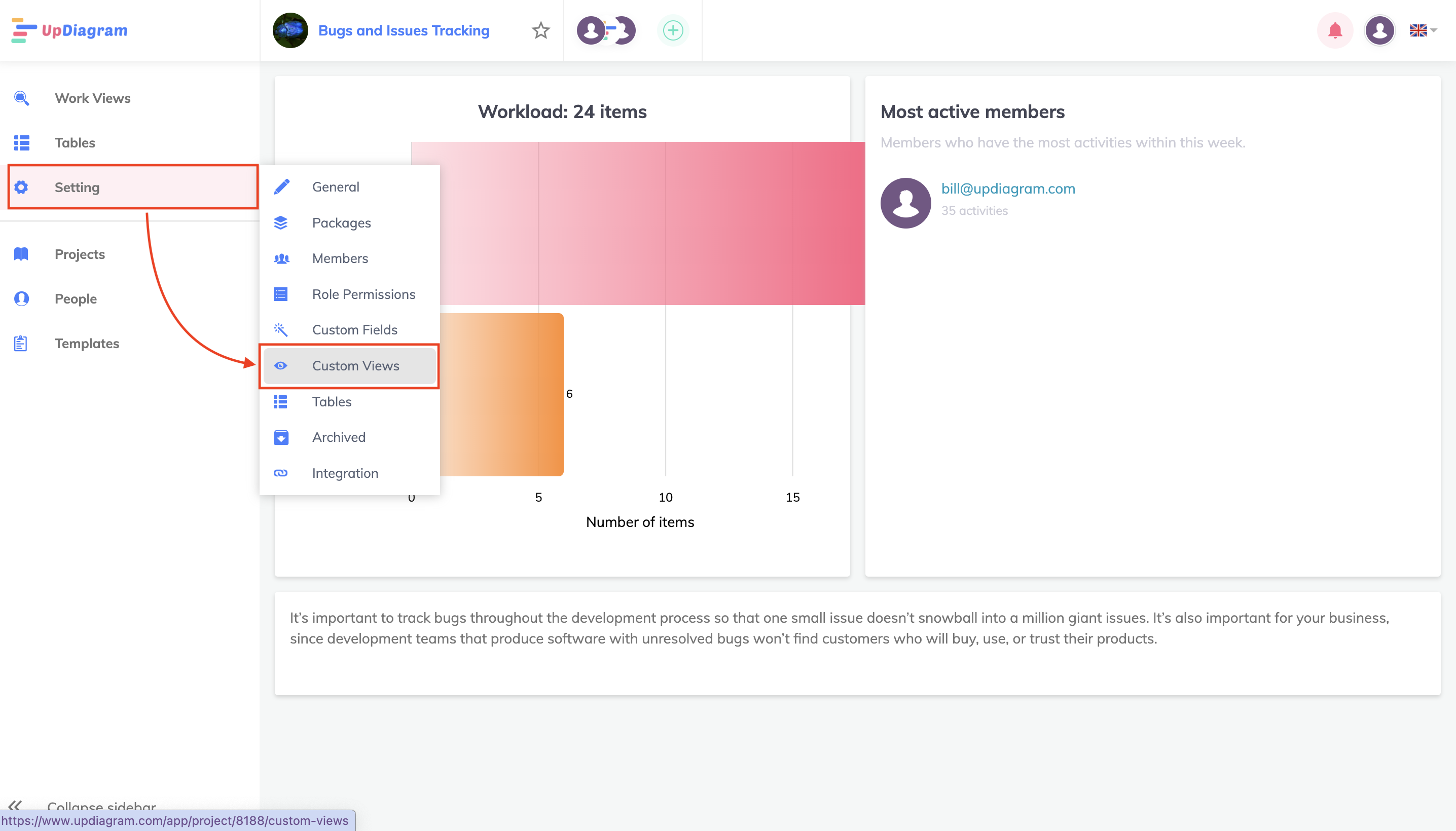 Step 2: Select the list as desired as mentioned above in the Status section.

Step 3: The interface will display Closed Status and Open Status, and you need to add the status you define to Closed/Opened Status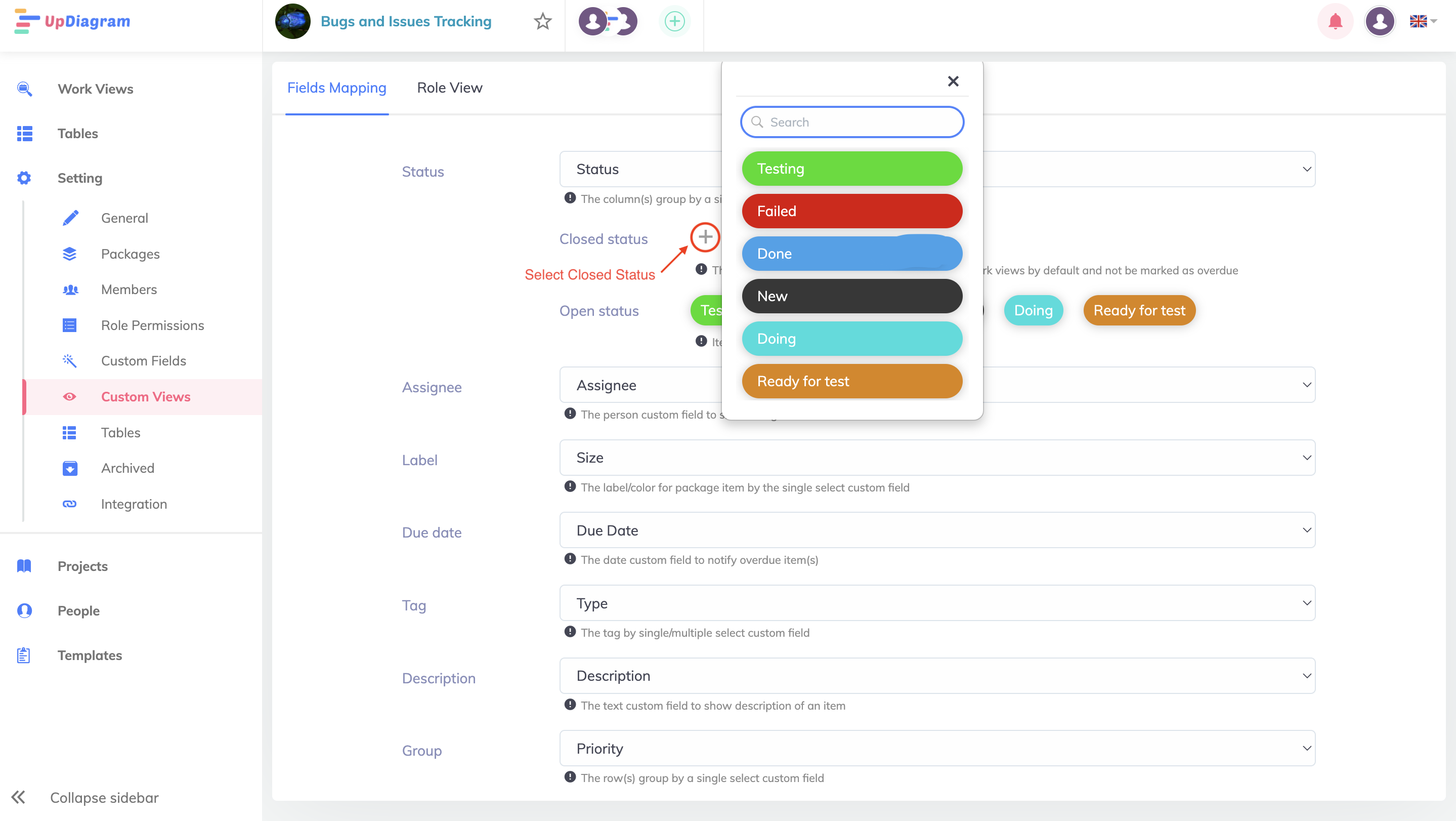 Step 4: Remember to press Save to activate the function.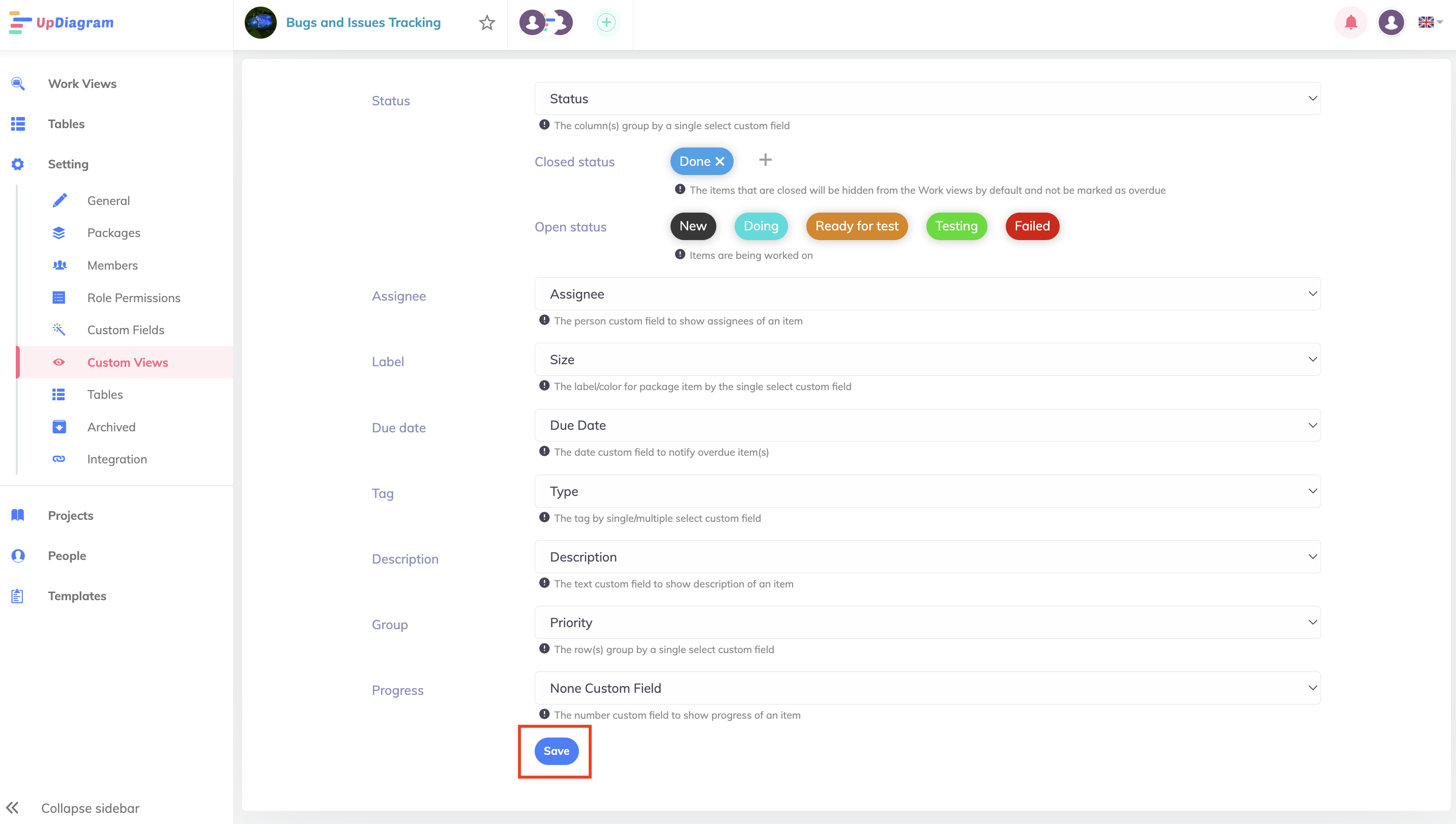 How can I check Closed/Open tasks on Work Views?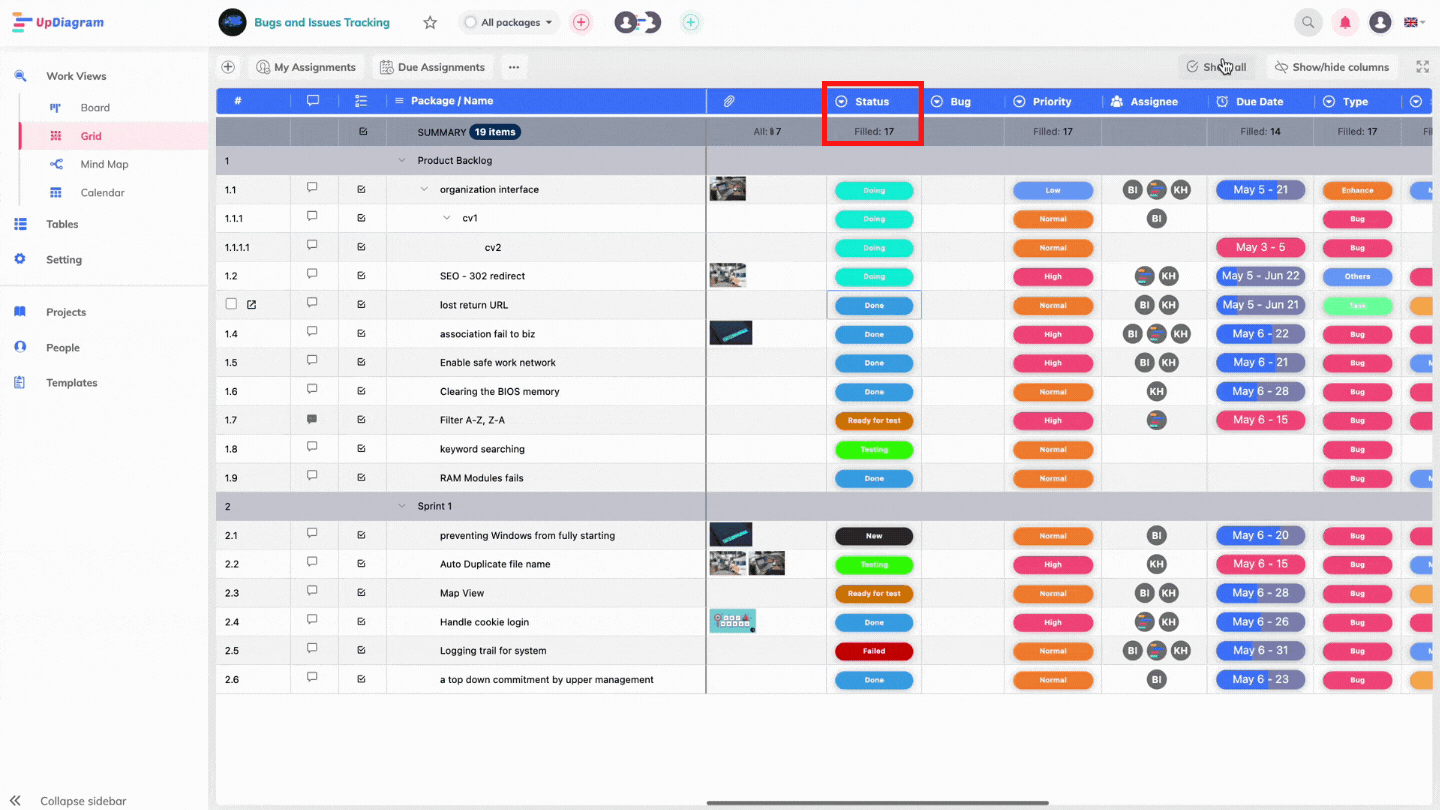 Closed/Opened Status on Grid View
Function Closed/Open Items available on all Work Views. The functionality is simple and easy to use, allowing users to quickly filter custom fields that are Closed/Open based on their needs.
Mix others filter with Closed/Open Status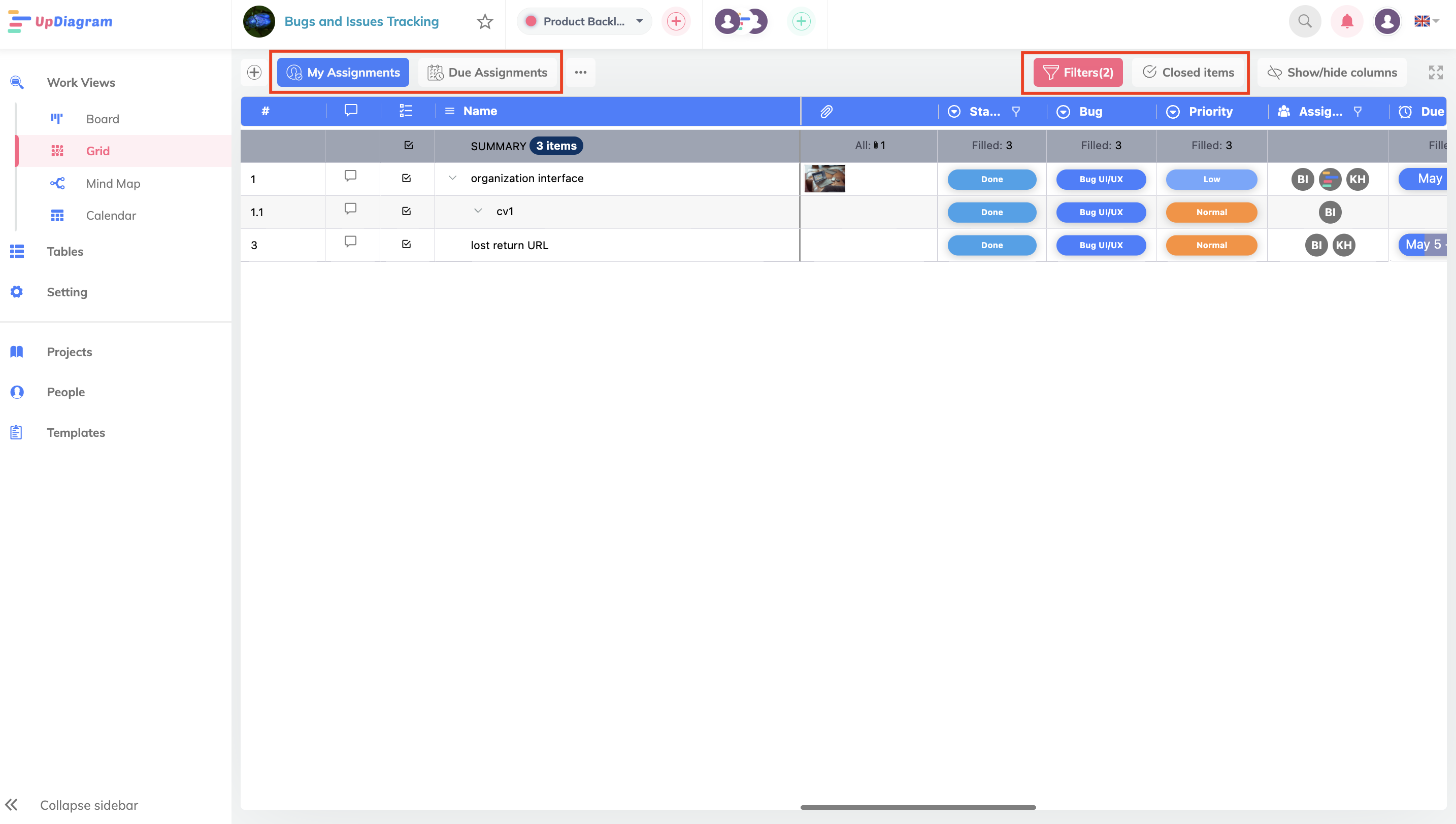 Users can create the other filter with Closed/Open status:
– Do you want to see how many your Closed/Open items? Combine My Assignments with Closed/Open items
– If you want to know which due tasks are open, you can combine Due Assignments with Closed/Open items
Notes (Set up Closed/Open Items):
– The complicated List type can be used for Closed/Open status
– The Closed/Open status can't be empty
If you need more assistance from us, please fill this form and you have any question about this or anything else about this article, feel free to reach out to us at support@updiagram.com.