#Import Assembla #Import project #Manage Software
2 mins read
Import projects from Assembla
Project management software is no longer a strange tool for us, especially project managers. Every platform has its unique features and workspace that adapt to personal and organizational demand. However, switching to using a new platform might be difficult for us, because we have to deal with transferring our data. If you are using Assembla, and want to import your data to UpDiagram, we have our "Import Assembla" feature released to help our users change their workspace easily.
Import your Assembla project into UpDiagram
Only Admin and Member in an Assembla project can import project into UpDiagram.
Step 1: Have your UpDiagram account login. At your Project page, click on "Add Project" then select "Import Project".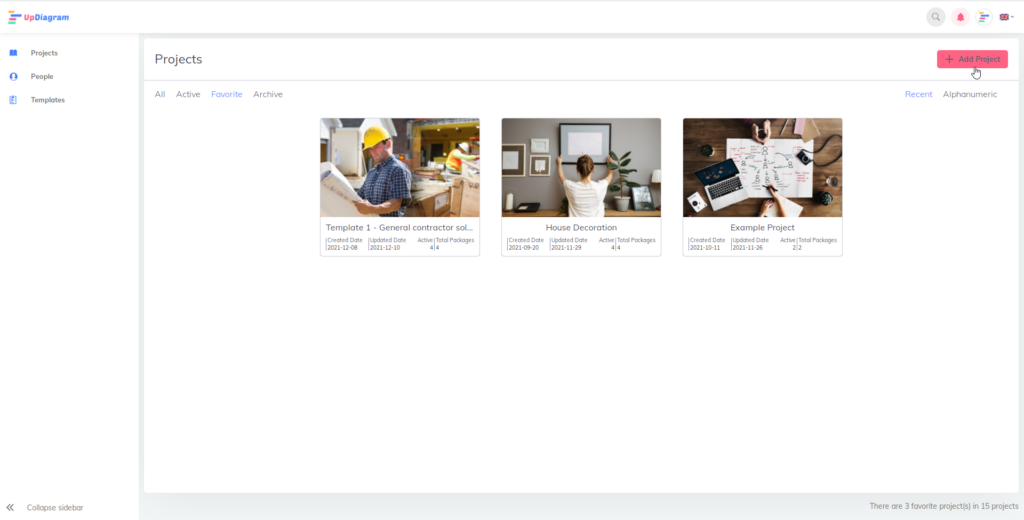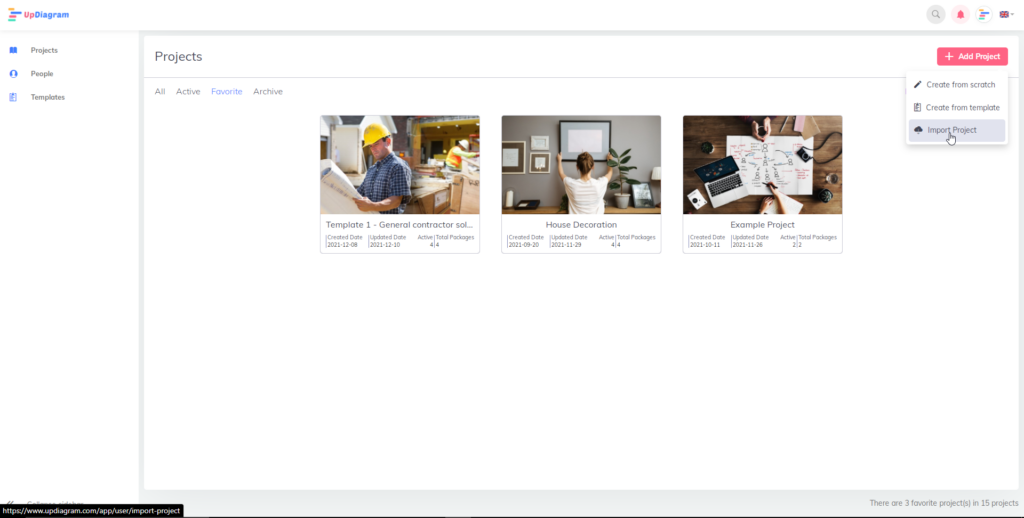 Step 2: On this page, UpDiagram will show you all the tools that you can import to UpDiagram. In this case, we choose "Assembla" to import our Assembla project.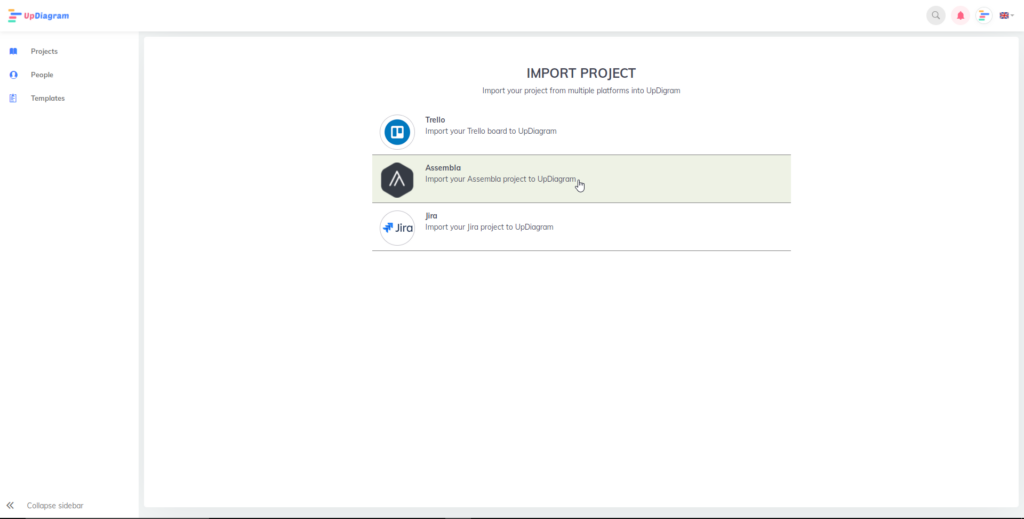 Step 3: Moving on, we choose the project space from Assembla that we want to import to UpDiagram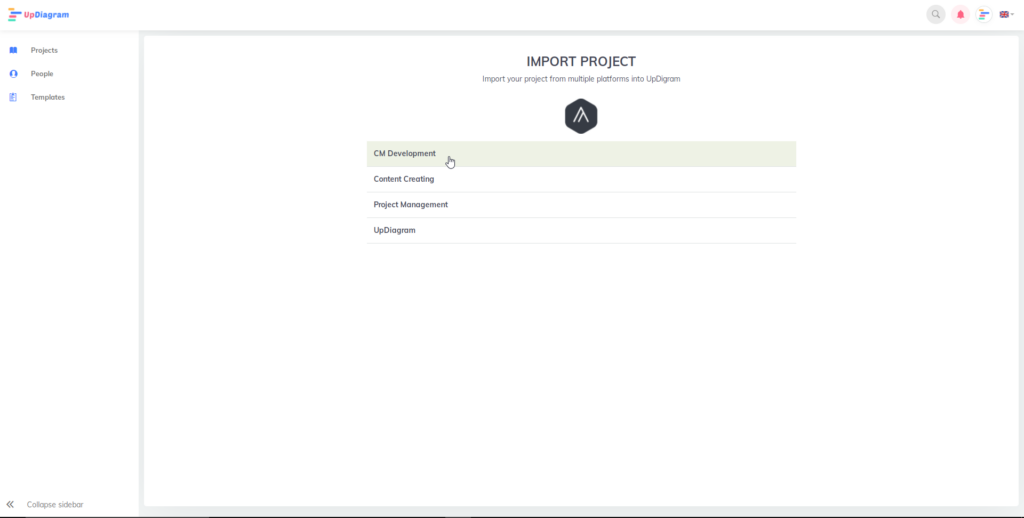 Step 4: Next, UpDiagram will enable us to edit our project information including "Project name" and "Description". When you have your editions done, click "Save".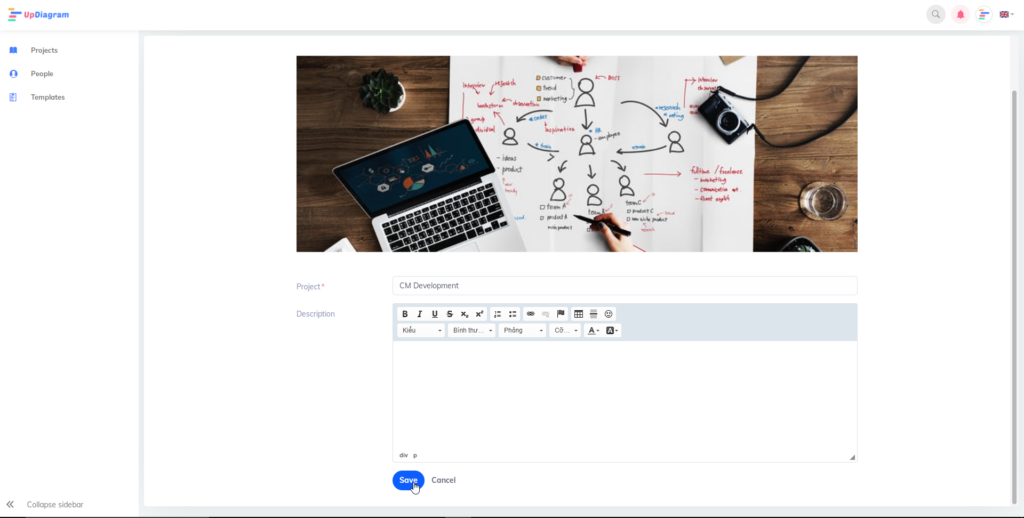 Step 5: Having your basic project description set, we are moving to add project members to who we want to assign tasks.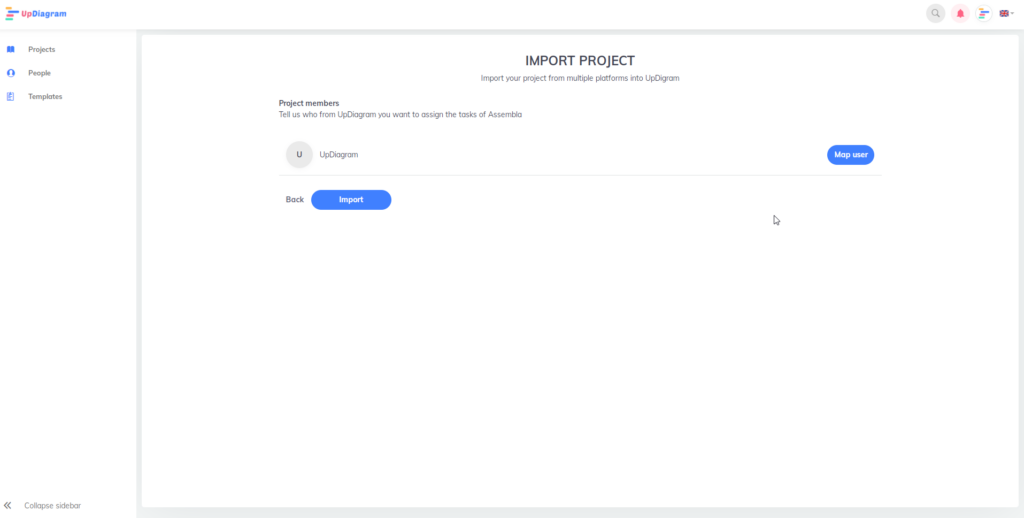 To add them, we choose "Map user"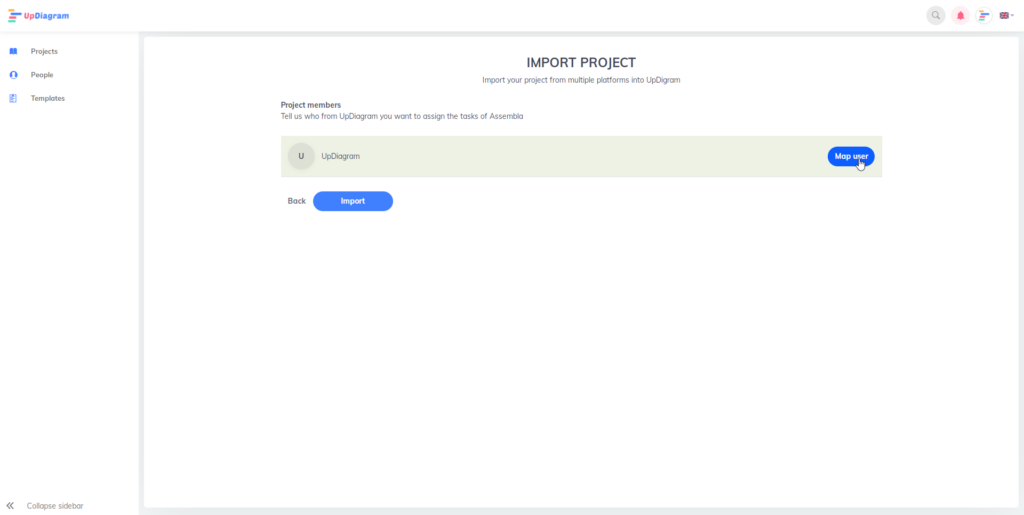 Then type your member's email.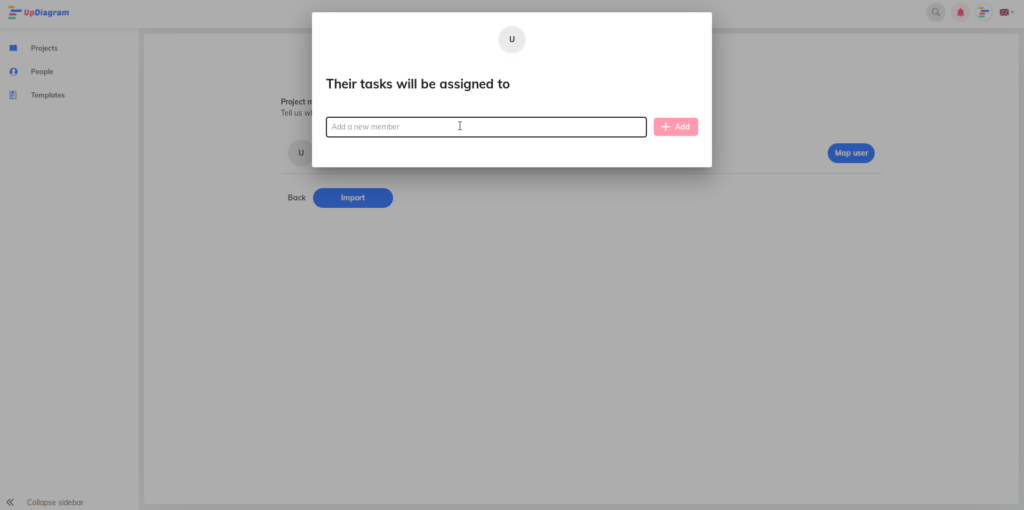 When you find the right member accounts, click on their accounts.


Noted: Make sure that your members have their email registered on UpDiagram yet.
Then click "Add".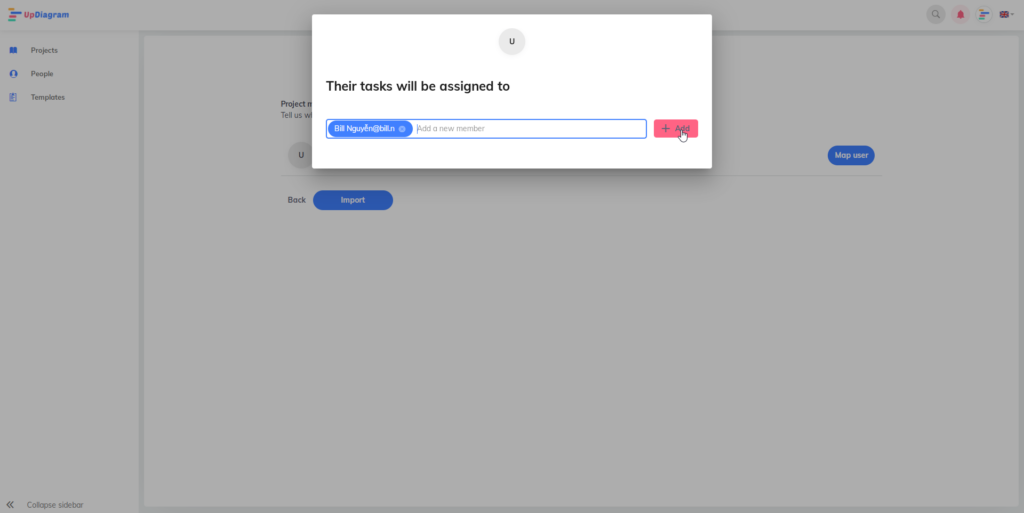 After adding all your project members, we choose "Import" to import our project data from Assembla.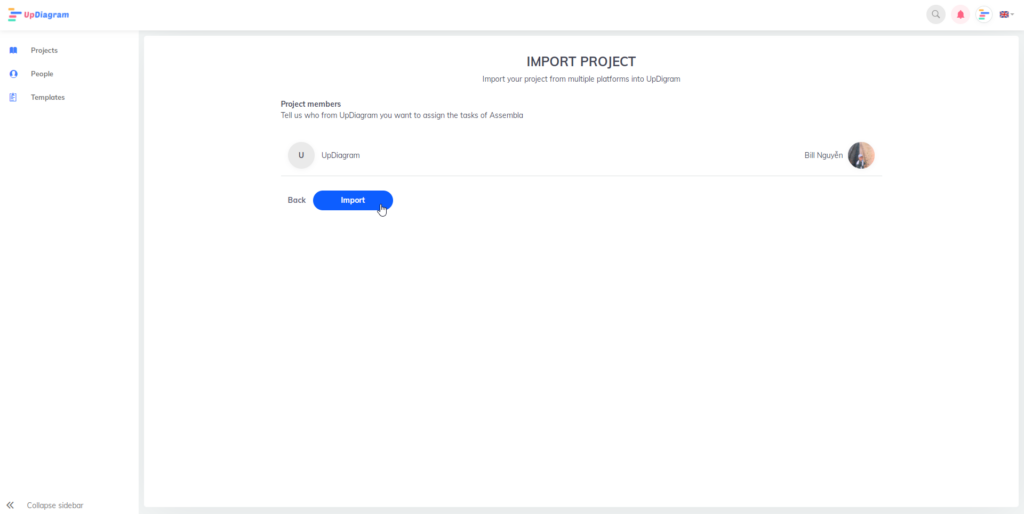 Before transferring data, UpDiagram will check again your missing members from Assembla's project.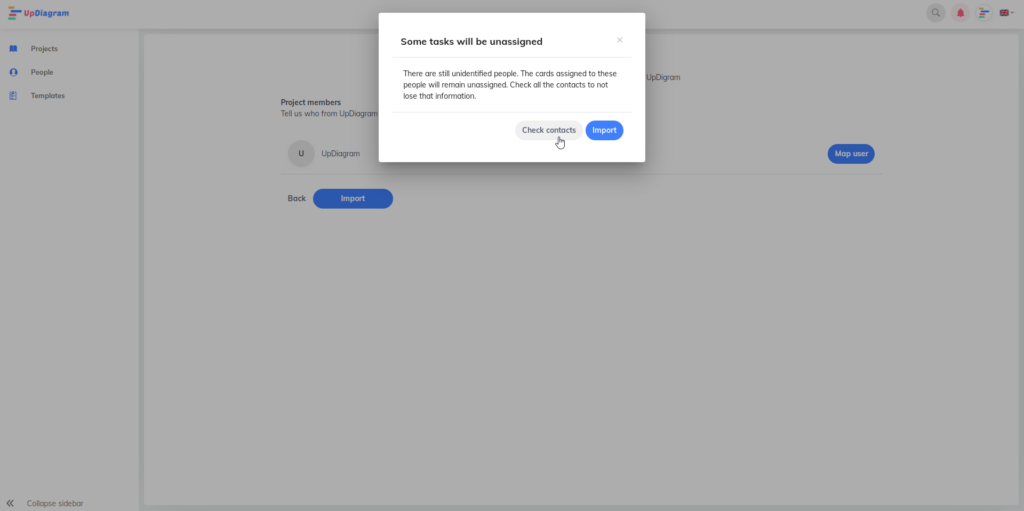 If you want to add them, choose "Check contacts", then UpDiagram will show us a list of unidentified assigned people to update. 
If we have enough of our project's members, then click "Import".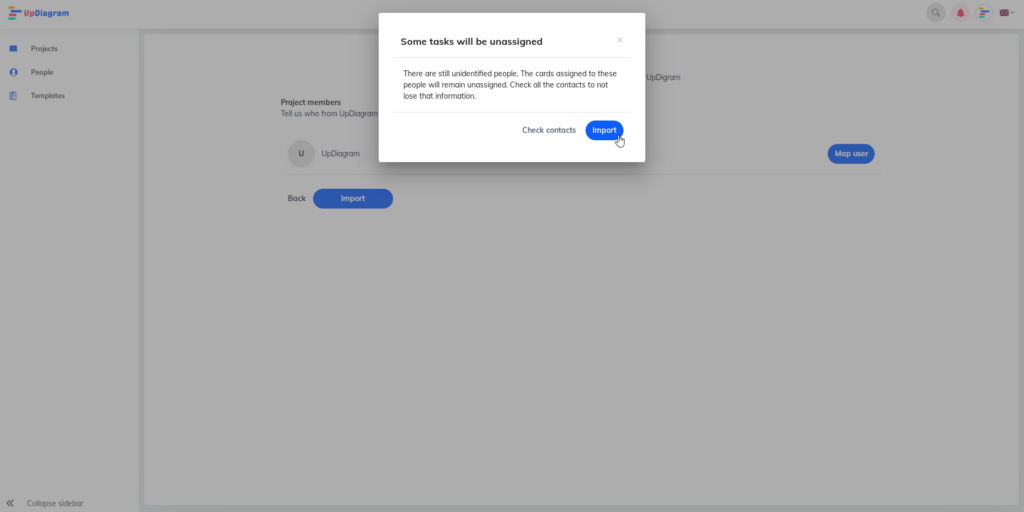 Last, in Assembla's project, there might be some milestones that no longer appear in the list of open milestones. It is moved to the closed milestones list. This has no effect on the tickets in the milestone. But UpDiagram also wants to confirm whether we want to add them following our importing process. If we want to import them, choose "Yes", and vice versa.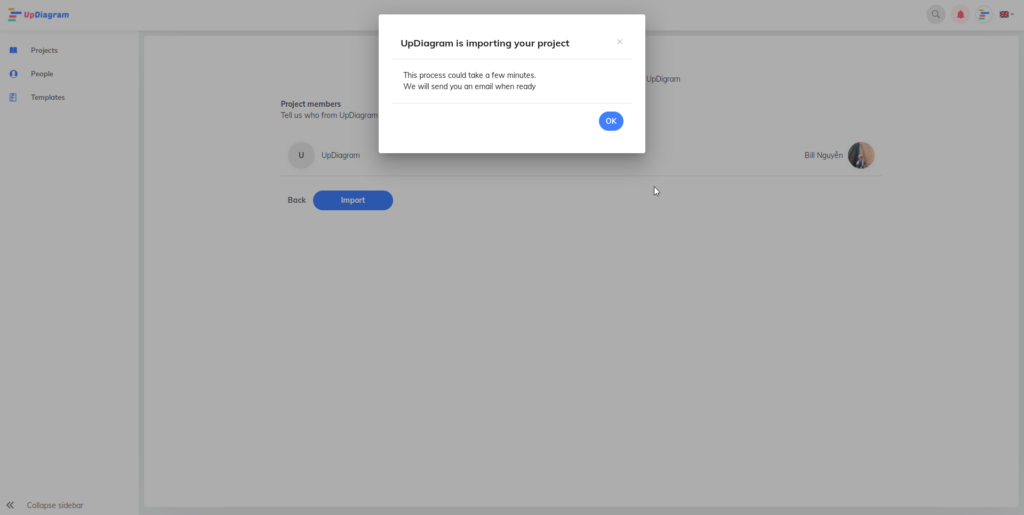 Step 6: The importing project data process from Assembla starts, and UpDiagram will announce the status of our process. When our project is imported and already in use,  UpDiagram will send you a notification through an email.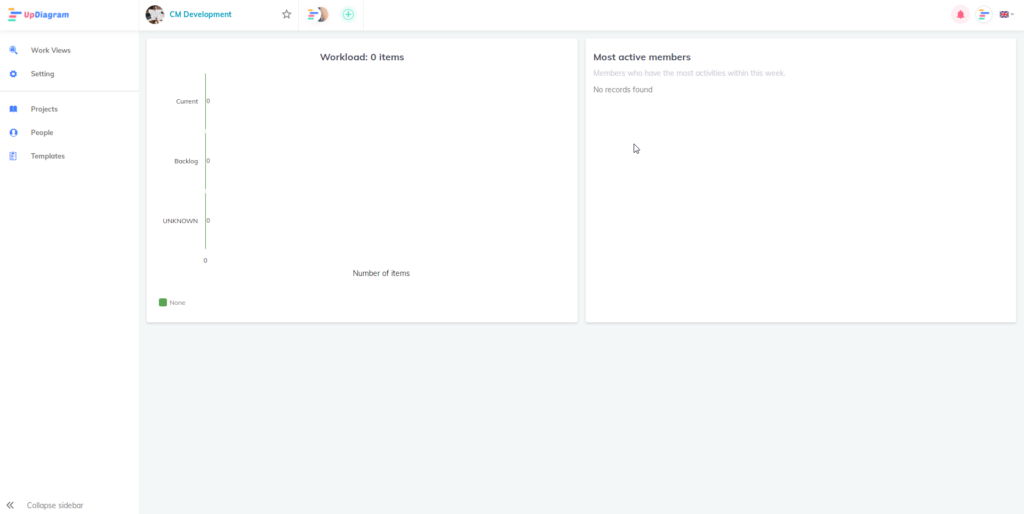 Click "Ok" to move to your importing project dashboard.
Step 7: When your project finished importing, let's do some check on it by selecting a view mode on Work Views.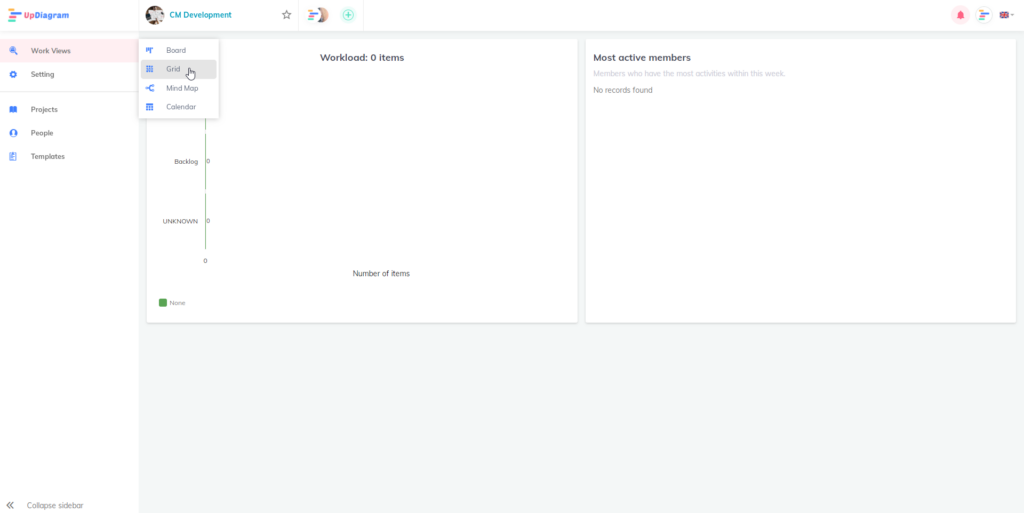 Switch each package on the package list in the toolbar above to see your project data location.

If you want to arrange your packages and edit their information, you can read this instruction.
It's that simple, isn't it? So our importing process from Assembla here is finally complete. Now you can easily manage your project with a friendly workspace from UpDiagram. You can watch our above video to review how we import Assembla projects step by step. If you need more assistance from us, please fill this form and you have any question about this or anything else about this article, feel free to reach out to us at support@updiagram.com.
Good luck with your project importing!